Aretha Franklin Talks Radio City, New Album, Biopic Film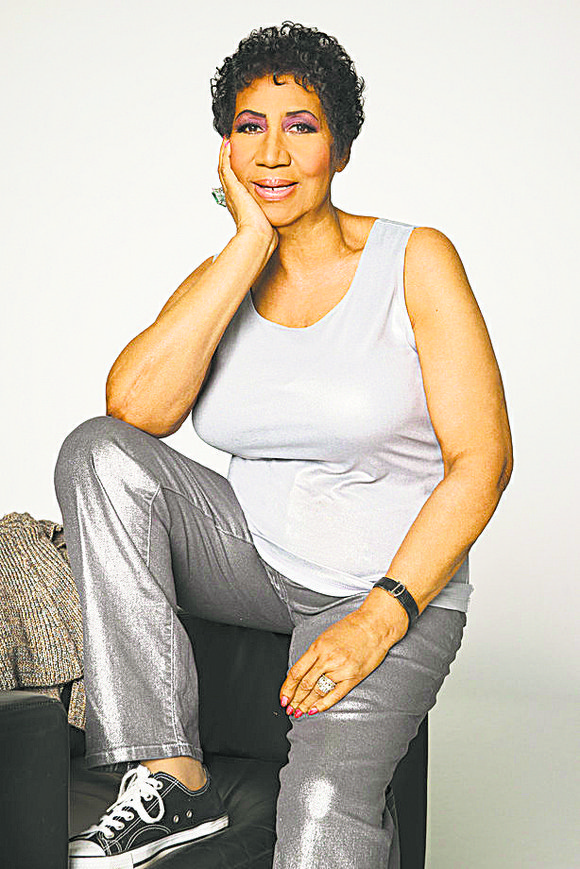 The "Queen of Soul" still reigns, and now more than ever, Aretha Franklin is still satisfying her fans as she receives an Ivy League honorary degree, prepares for the release of her new album this fall and throws a new name in the ring as to who could play her in a biopic film.
In the city this week for her two-night concert at Radio City Music Hall, the AmNews recently spoke with the legendary diva. Headlining the Blue Note Jazz Festival, Franklin said she's singing her catalog of hits along with some surprises while being backed up by the Dizzy Gillespie All Stars Big Band.
"Oh boy, oh boy, oh boy. They are too, too good," she said. "We are going to have dancers and a 23-piece orchestra, and it's going to be rockin' sockin'."
Franklin recently made headlines after receiving an honorary degree in fine art from Harvard University, making her an Ivy League graduate. She was joined by former U.S. President George H.W. Bush and former New York City Mayor Michael Bloomberg. Of course, where you have the Queen of Soul at a graduation, you also have music. Draped in her cap and gown and sitting at the piano, Franklin gave a soul rendition of "The Star-Spangled Banner."
"It was a tremendous morning, a beautiful morning," she said. "Right there on site they built the platform for me, and all the people were very welcoming. I also had the distinct pleasure of meeting Henry Louis Gates."
Never disappointing her fans, Franklin said she plans to release an untitled album in September. Producers for the upcoming work include Andre 3000 (of the duo Outkast) and Babyface. Currently working on the last three cuts, Franklin said it's a "concept" album, with her rendition of songs including Gloria Gaynor's "I Will Survive," Barbara Streisand's "People," Gladys Knight's "Midnight Train to Georgia" and "Last Dance" by the late Donna Summer.
She's also pondering doing a rendition of another hit that many might find surprising.
"I'm really thinking about doing a version of 'Bootylicious,'" she added.
Many fans have been asking for years about a biopic film on Franklin, not only asking for a date but also for names of who will play her. There have been four proposals on the table for a film, and Franklin said that she is looking at them one negotiation at a time.
While there is only one Aretha Franklin, she said Jennifer Hudson and Fantasia have been named as possibilities for the lead. She also announced a new name as a possible star.
"Audra McDonald," she said. "She is a superb actress, but the question is, can she go from Broadway to soul? But she is an actress."
Franklin said that as work continues on making her biopic film a reality and as she puts the finishing touches on her album, she plans on hosting a beach party this summer, which will include Hudson, Larry Holes and Roy Jones on the guest list.
Franklin is performing at Radio City Music Hall on Saturday, June 14 and Sunday, June 15 at 8 p.m. Tickets range from $55 to $150. Visit ticketmaster.com for more information.