Audra McDonald makes history at 68th Tony Awards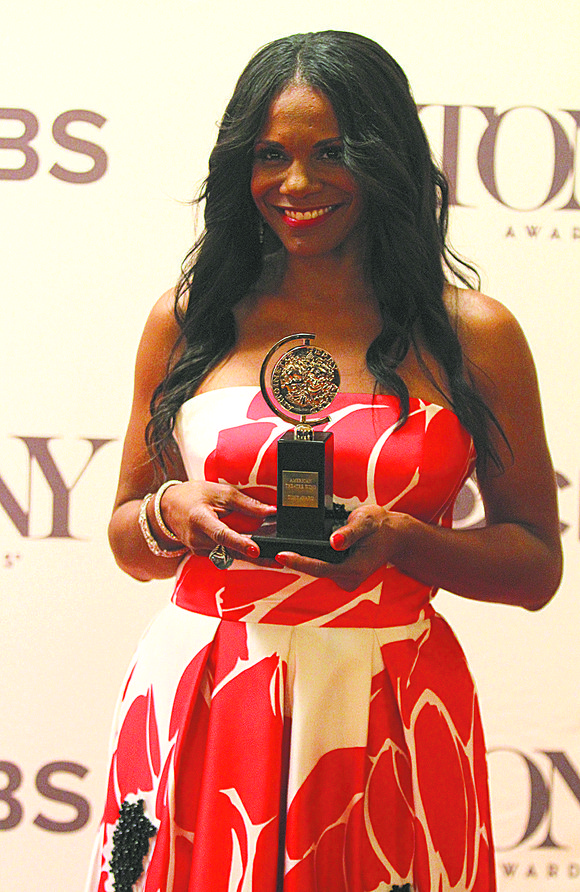 Audra McDonald made history on Sunday, June 8 when she became the first person to win six Tony Awards. McDonald won her sixth Tony Award in the category of Best Performance by an Actress in a Leading Role for her portrayal of Billie Holiday in "Lady Day at Emerson's Bar & Grill," which is playing at Circle in the Square Theatre.
Anyone who has seen this production knows that McDonald becomes Holiday on many levels and does justice to this jazz great. McDonald's portrayal is respectful, touching and moving to watch. It is a performance that you will never forget once you have experienced it. It is no wonder that this role was the one that assisted her in breaking the Tony Award record of five, held by Angela Lansbury.
As McDonald received the Tony, she became teary-eyed and cried throughout her acceptance speech. She thanked her mom and dad in Heaven for not obeying the doctor's orders and medicating their hyperactive daughter, but instead finding out what she liked and pushing her into theater. She thanked her husband, Will Swenson, and her family. She thanked Lonny Price, the show's director, who said she could do it. Then McDonald thanked the women whose shoulders she stands on "Lena Horne, Maya Angelou, Dianne Carroll, Ruby Dee and Billie Holiday. You deserved so much more than you were given, Billie. Thank you so much," said McDonald.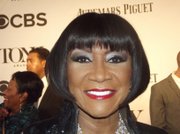 It was such an amazing night as we watched the 68th Tony Awards occurring at Radio City Music Hall and heard the name Audra McDonald called as the winner of this award, which acknowledges excellence on the Broadway stage. As McDonald made history, there were also other reasons for African-Americans to be proud and to celebrate. "A Raisin in the Sun," the revival of the classic Lorraine Hansberry play, won for Best Revival; Kenny Leon won for Best Director of a Play; and Sophie Okonedo won for Best Actress in a Featured Role in a Play for her role as Ruth Younger. Essentially, "A Raisin in the Sun" put Leon and Okonedo on the map.
For Leon, it marked his first Tony win, and well deserved it was. For Okonedo, she can now add the award to her list of accomplishments, including the time she won Best Theatrical Debut from the Theatre World Awards.
When Leon won for Best Director, he thanked his mother. "I'm looking for the day when every child in America can have a little piece of theater in their daily educational lives. Thank you to all the people who get on planes, trains and buses to see our work. This Tony Award represents the work of a lot of people. A wonderful cast anchored by Denzel Washington and those women. I couldn't ask for a better group of actresses," he shared.
Thinking about inspiring others, he said, "I grew up poor on Mississippi Road, and I made it to Broadway. That's a long way. Whenever a young person sees someone has accomplished something, it says it's possible for them."