Freedom Walk for Black Freedom Fighter Jalil Abdul Muntaqim Takes to Manhattan Streets
Nia Sanders | 6/12/2014, 10:05 a.m.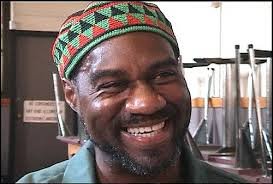 A freedom walk for Black Panther and Black Freedom Fighter Jalil Abdul Muntaqim is taking place this morning in Manhattan.
He had been an advocate for human rights for people of all eases and classes. Muntaqim was arrested in 1971 during a midnight shoot out with the San Francisco police in pursuance of black liberation. Since his imprisonment, his most recent efforts have been geared towards the status and treatment of prisoners and continues to advocate for them in jail.
The participants of this walk will meet up at 40th Street and 6th Avenue at 10:30 a.m. and march to the Department of Corrections and Community Supervision Office at 11 a.m. [located at 316 West 40th Street].
From there, they will transport their "Free Jalil Petitions" to the New York State Prison Parole Board.
The event is expected to last until 11:30 a.m. People are encouraged to bring "Free Jalil" signs and/or "Free All Political Prisoners" banners, signs, and literature.