Imhotep's Guide to Black events: June12- 18, 2014
6/12/2014, 2:49 p.m.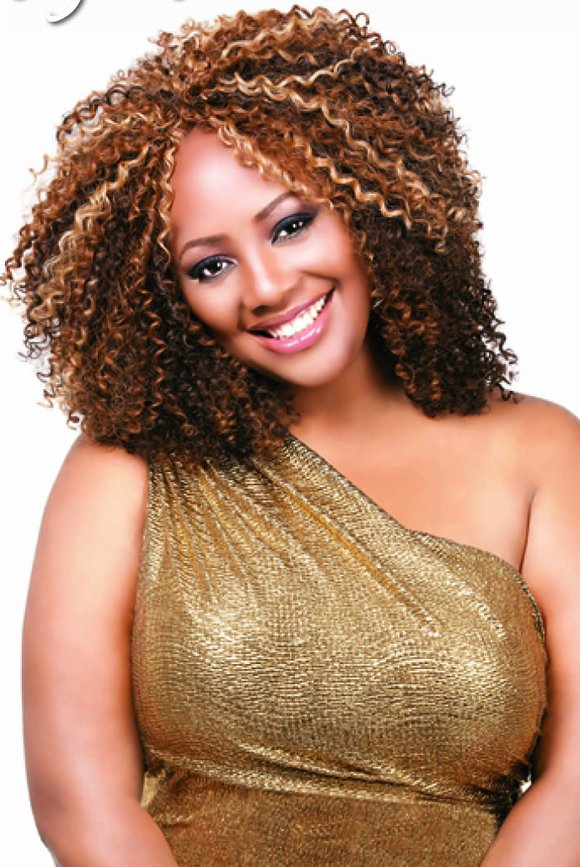 Greetings! Black Music Month 2014 is starting out with a bang, including a big night at the Tonys as James Monroe Igleheart walked away with Best Featured Actor for his role as the Genie in "Aladdin" and the supernova Audra McDonald won for Best Leading Actress in a Play for her work in "Lady Day at Emerson's Bar & Grill," becoming the first actress to win six Tony awards. The brilliant Kenny Leon won for Best Direction for "Raisin in the Sun," which also won for Best Revival, in addition to Sophie Okenedo winning the Tony for Best Featured Actress for the same production.
Look for NY1's Dean Meminger, who is running an ongoing series called "Soul's Survivors," profiling some of the greats of classic soul, including Martha Reeves of Motown fame, who was quoted as saying, "This is our 50th anniversary of 'Dancing in the Street,' and I am happy to celebrate it. Fifty, 50 years! It has been 50 wonderful years."
Reeves said that "Dancing in the Street" was actually about having a good time, but it became an anthem for the civil rights and Black Power movements.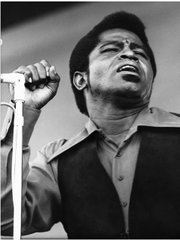 A funky good time!
On Thursday, June 19, join playwright Cesi Davidson for three short play readings honoring the "Godfather of Soul," in addition to a trivia contest, dance-off and door prize for the best James Brown-inspired outfit. The fun goes down from 6 p.m. to 7:30 p.m. at the Countee Cullen Library Auditorium, 104 W. 136th St.
Admission is free. For more info, visit cesiwrites.com.
Theater
"Holler If Ya Hear Me," directed by Kenny Leon ("Fences," "A Raisin in the Sun"), is a musical inspired by the late rapper Tupac Shakur's music and lyrics. It officially opens June 19 at the Palace Theatre, one of Broadway's largest venues. The cast will be led by performance artist, poet and musician Saul Williams. Performance previews began on May 29.
"After Midnight" celebrates Harlem's golden age and the timeless songs of Duke Ellington, Cab Calloway and Harold Arlen, all woven around the prose of Langston Hughes. Fantasia is back by popular demand! The music is by select Jazz at Lincoln Center All-Stars. Brooks Atkinson Theatre, 256 W. Fourth St. For information, call 212-719-4099 or visit brooksatkinsontheatre.com.
The historic 2014 revival of "A Raisin in the Sun," Lorraine Hansberry's heart-wrenching family drama, stars Academy and Tony Award winner Denzel Washington and LaTanya Richardson. It is directed by Kenny Leon ("Fences"). It is currently in a limited run through June 15 at the Ethel Barrymore Theatre, 243 W. 47th St., where it originally opened in 1959. To order tickets, call 800-901-4092 or visit Telecharge.com.
"Alive!" is a celebration of a generation in song, featuring a company of performers ages 55 and over. It was conceived and written by the first lady of WBLS, legendary producer Vy Higgensen, and Ken Wydro. It's now playing in repertory at the Dempsey Theater in Harlem, 227 W. 127th St. For more information, call 212-280-1067 or visit mamafoundation.org.
"Motown: The Musical," with book by Berry Gordy Jr. and featuring 2013 Tony nominee Charl Brown, Brandon Dixon and Felicia Roswell, is now playing at the Lunt-Fontanne Theatre, 205 W. 46th St., between Eighth Avenue and Broadway. For tickets, visit ticketmaster.com or motownthemusical.com.