Miles Way, Vision Festival, Ornette Coleman
Jazz Notes
Ron Scott | 6/12/2014, 1:50 p.m.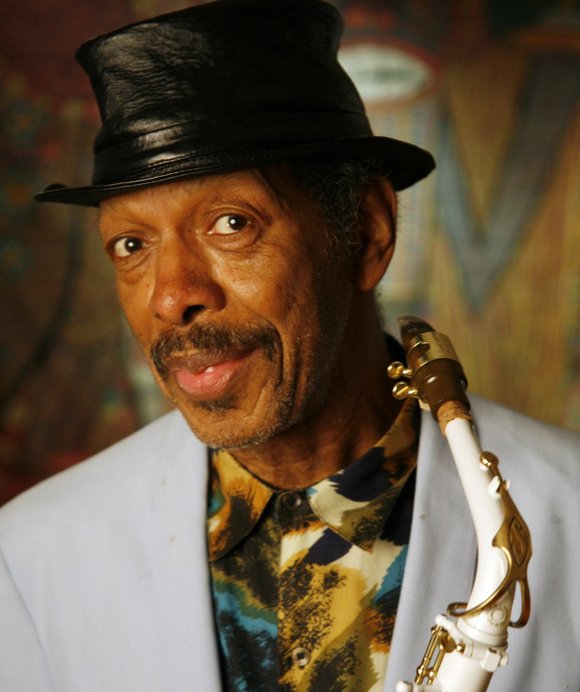 To celebrate the trumpeter Miles Dewey Davis III's 88th birthday on May 26, the street where he owned a brownstone (312 W. 77th St.) and lived for many years was named "Miles Davis Way" in his honor (the northwest corner 77th Street and West End Avenue).
This honor accompanies a string of recognitions in the book of Davis, including being voted into the Rock and Roll Hall of Fame, getting a star on the Hollywood Walk of Fame and his picture appearing on a United States stamp. These honors demonstrate that Davis' musical contributions to the world aren't something to be taken lightly—he was a significant force who influenced music in American society and its culture.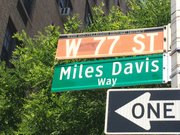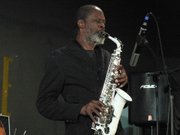 Davis was a genius who made no excuses for his music, and he didn't believe in compromising. He created a distinctive sound that stayed on the cutting edge. From bebop to the blues and straight-ahead to cool jazz, his quintet of Herbie Hancock, Wayne Shorter, Ron Carter and Tony Williams was considered one of the best jazz groups in history.
He moved on to start the jazz fusion culture that rocked with funk, rock, bebop and hard-swinging jazz with albums like "Bitches Brew," "On the Corner," "Jack Johnson" and "Water Babies." "Davis was an extremely talented trumpeter and a nice person who just didn't take any stuff from anybody," stated bassist Larry Ridley.
His fans understood they wouldn't hear their favorite tunes from his long list of great albums. He turned his back to the audience not because he was being rude, but so he could hear the band better. He once stated, "With so many great musicians, why should the audience have to look at me constantly?"
On this hot, sunny day, Davis' block—which will now be his forever—was brimming with fans, fellow musicians and alumni band members, including Lenny White, Buster Williams, Jimmy Cobb, Wallace Roney, Jimmy Owens, T.S. Monk, Dave Liebman, Larry Ridley, Louis Hayes, Bertha Hope, Melba Joyce and Bobbi Humphrey.
His former wife, Cecily Tyson, stated, "Today is evidence of how much he was loved." Others on hand included Manhattan Borough President Gail Brewer and Rep. Charles Rangel. Both presented proclamations.
Davis was represented by daughter, Cheryl Davis, and sons Erin Davis and Gregory Davis, author of "Dark Magus: The Jekyll and Hyde Life of Miles Davis," and nephew, Vince Wilburn Jr.
The album most apropos for this street naming occasion was "Miles Smiles" (Columbia, 1966).
The Vision Festival continues now through June 15 at the Roulette, located in Brooklyn at 509 Atlantic Ave. The festival, now in its 19th year, is the best in avant-garde. If it is to be categorized, the best definition might be a form of spirited improvisations that leap across the traditional fence of jazz music.
The Lifetime of Achievement Award will be presented to Charles Gayle, a revolutionary multi-instrumentalist who plays saxophone, piano, bass clarinet, bass and percussion. Despite Gayle's avant-garde sphere, his music has a spiritual edge.
"I want people to enjoy the music, but if it suggests something about the Lord, it's okay," stated Gayle in an interview.