Questions loom over former DA Charles J. Hynes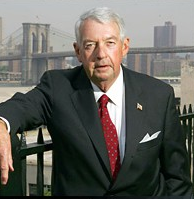 Subpoenas handed to two aids of former Kings County District Attorney Charles Hynes reveal that while his office was getting praise for major drug busts, the recently unseated D.A. could have been using the money from the busts to fund his campaign.
Hynes is at the center of an investigation that alleges he spent more than $200,000 in seized criminal funds on consultant services, according to a nearly 30-page report by the New York City Department of Investigation. He could be charged with larceny if he misused the public funds. The investigation has also uncovered thousands of emails leading up to Hynes' reelection campaign that could be the basis for allegations of ethics code violations.
News broke Tuesday that Attorney General Eric Schneiderman subpoenaed Hynes' consultant Mortimer Matz and his spokesperson Jerry Schmetterer. Hynes' relationship with Matz is being particularly scrutinized because Hynes allegedly paid him $200,000. Schneiderman's office has not commented on the development.
More than 6,000 emails were included in the report. From 2002 to 2013, Matz's consulting firm was paid $1.1 million that should have been used for law enforcement purposes. The money came from state asset-forfeiture funds, including money seized from drug dealers.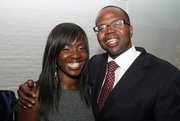 Hynes, who served more than 20 years as Kings County D.A., was beaten in the Democratic primary by current D.A. Kenneth Thompson. Hynes later ran unsuccessfully against Thompson in the general election on the Republican and Conservative party lines. Hynes has yet to comment on the findings.
Hynes was praised during his terms for numerous drug busts and for taking drug kingpins off the streets. One of his biggest drug busts came after a 2013 undercover investigation, resulting in 14 arrests at the Red Hook Houses. Another occurred in 2012 in Brownsville, where more than 40 people were indicted for being part of a drug ring making $2 million a year.
The recent findings raise even further questions about arrests and convictions of people during Hynes' time as D.A. Charles Barron, who served as a city councilman during part of Hynes' term in office, said that there were always suspicions about arrests and raids done by Hynes' office.
"We've always said that Charles Hynes wasn't an honorable person," Barron stated. "We had problems with people he arrested and unjustifiably sent to prison. This is unconscionable and he should be prosecuted to the full extent of the law. This is a betrayal of the trust of the people."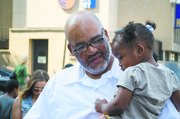 Since the change in power in the office of the Brooklyn D.A., seven men have been released because of false convictions thanks to Thompson's Conviction Review Unit. Roger Logan, 53, is the latest, released after serving 17 years in prison for a fatal shooting he did not commit.
Thompson said, "The people of Brooklyn must have confidence in the integrity of their criminal justice system. To give them that confidence, we must thoroughly investigate these wrongful conviction claims and make sure justice was done."
While not connected to the DOI findings, Thompson reportedly let go nine attorneys and two staffers who were left over from Hynes' term last week.