Spurs have no problems with the Heat in Miami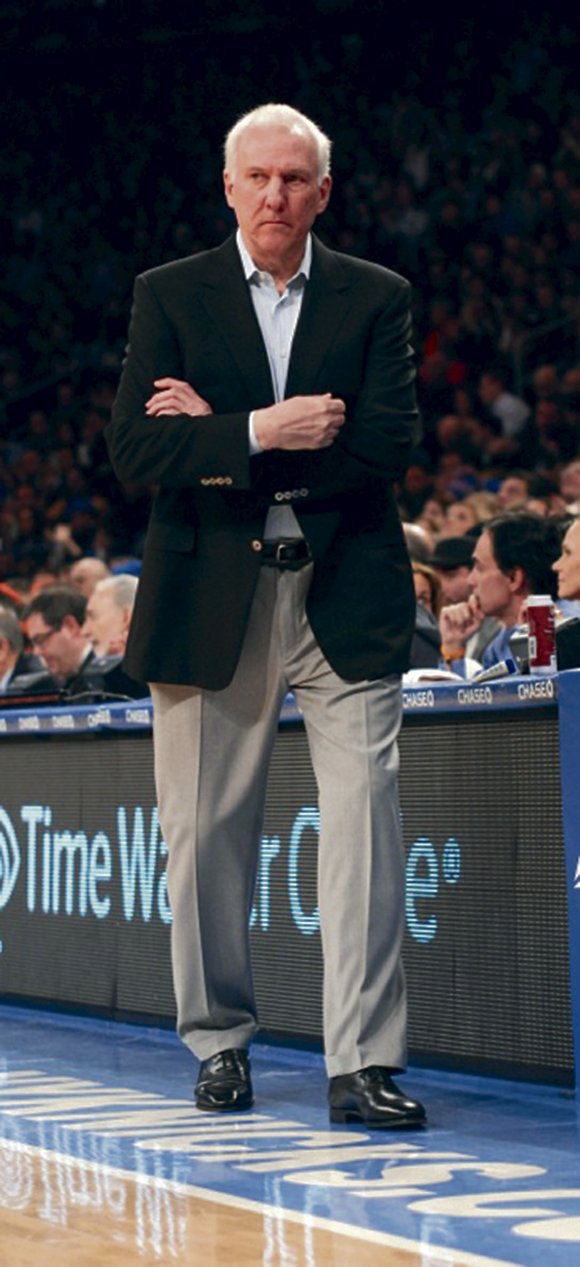 On the eve of the start of this year's NBA Finals, many prognosticators picked the San Antonio Spurs to defeat the Miami Heat in the best-of-seven series in large part because of the versatility of Kawhi Leonard.
In his third year in the league, the Spurs' 22-year-old forward emerged as one of basketball's best two-way players during the 2013-14 regular season. He was an All-Defensive Second Team selection and averaged nearly 13 points on 52 percent shooting in playing an average of 29 minutes per game for the NBA's deepest team.
But in the first two games of the Finals, Leonard totaled a measly 18 points and was ineffective in trying to slow down the unstoppable LeBron James. He appeared frustrated and out of rhythm on both ends of the court.
Tuesday night in Miami was demonstratively different for the former San Diego State All-American. He was the best player on the court in Game 3, scoring 29 points and living up to his defensive reputation in leading the Spurs to a 111-92 win.
Leonard was outstanding when guarding James one-on-one, in addition to providing excellent defense on the Spurs' rotations. While he was not solely responsible for James' subpar 22 points and uncharacteristic seven turnovers, the 6-foot-7 forward was inarguably the catalyst.
The Spurs, who will take a 2-1 series advantage into Game 4 tonight (Thursday) in Miami before heading back to San Antonio for Game 5 on Sunday, need the soft-spoken Leonard to maintain a high level of performance to minimize the greatness of James.
"We talked to Kawhi," said Spurs head coach Greg Popovich regarding Leonard's struggles in Games 1 and 2. Popovich wouldn't specify what was said to Leonard, but he channeled his inner Michael Corleone after Game 2 when asked by a reporter and, in the vein of an old-school mob boss, grumbled, "That's family business."
Popovich went on to note that "[Leonard] was just himself. I don't know what you're looking for. … It's the NBA Finals. You just can't be mediocre out there."
Leonard and the Spurs certainly weren't.