ABFF focuses on film and finance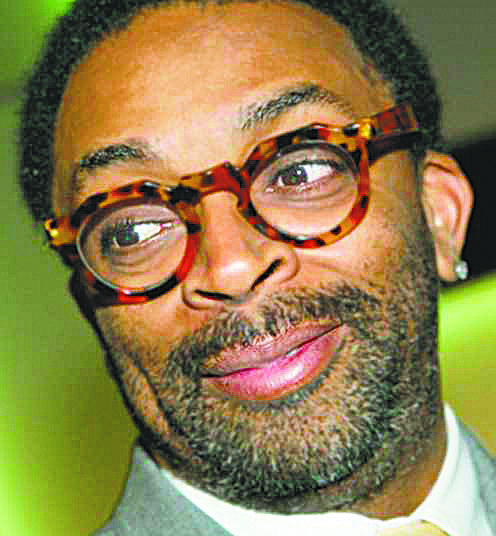 In 2012, Screen Gems released "Think Like a Man" (based on Steve Harvey's successful book) with low expectations. It opened along with "The Hunger Games," so most Hollywood analysts predicted low domestic receipts—Hollywood was wrong. It captured the No. 1 spot and earned a domestic total gross of $91,547,205.
The New York premiere of Screen Gems' "Think Like a Man Too" will open the 2014 American Black Film Festival (ABFF)—which has been sold out for weeks—and Spike Lee's "Da Sweet Blood of Jesus" will close the festival. The first film's financial performance left naysayers scratching their heads. Lee was unable to get studio funding for his latest film and raised the money via Kickstarter.
What's more, the economic buying power for the African-American community is closely estimated to be $1.1 trillion. No, that's not a typo; it's a powerful fact. 
According to a recent NAACP report, a dollar circulates for a month in Asian communities, for 20 days in Jewish communities and for 17 days in white communities. However, in the African-American community, a dollar circulates in six hours. So that $1.1 trillion only delivers $0.02 of every dollar an African-American spends in this country to Black-owned businesses.
It's a sobering and inspiring fact that Jeff Friday, founder and CEO of Film Life Inc. and the key life force behind HBO's ABFF, knows very well.
Perhaps that was the impulse behind the June invitation to have Friday ring the closing NASDAQ bell: a "ding-ding-dollar ring" and gentlemen's acknowledgement from the financial community. Or maybe a fox's sly admission: "Thank you for making us richer: Don't invest in yourselves. Please continue that trend."
This reporter sat down with Friday and is confident that helping us invest in our community is part of his mission. One example is ABFF's move from Miami to New York City, which places the festival here during a particularly advantageous time in the city's growth.
Is it just luck? That's doubtful. Media entrepreneurs, take note, because Friday knows how to deftly move the pieces across the boards. The silent mantra is being moved into the universe—we must invest in ourselves; the value of our stories is a heck more than $0.02 of $1.1 trillion!
Friday's modest demeanor—which is no doubt sincere—has gotten the notice of people that matter.  
All city officials preen during elections, but our new mayor is pushing like a true son of Gotham: To wit, Mayor Bill de Blasio will be attending the opening gala and screening.
De Blasio's recent appointment of Cynthia Lopez—who served as executive vice president and co-executive producer of American Documentary Inc. and the critically acclaimed documentary series "POV"—as commissioner of the Mayor's Office of Media and Entertainment places a seasoned producer and native New Yorker in a position to nurture established media relationships, support up-and-coming filmmakers and forge partnerships with top national media companies for the mutual benefit of all. In short, roll, speed—action!
"Cynthia Lopez is a wonderful choice for New York City's film commissioner," said Terry Lawler, executive director of New York Women in Film and Television and executive vice president at the New York Production Alliance's board of directors.  "She is keenly aware of the issues that are important to maintaining and growing a robust film, television and digital media community here. She is a visionary leader."
"The entire de Blasio team welcomed this festival," shared Friday. "The seasoned advice and access to city resources and the commitment to helping develop talent at all levels made this the perfect fit for ABFF. Our future is bright."
De Blasio agrees: "The energy is here ... this city has been so deeply committed to the industry ... and we're going to deepen that commitment. The entertainment and media industries employ tens of thousands of New Yorkers. A crucial economic sector ... also equally important—digital media and commercial advertising."
Lopez summed up what makes this city thrive and offered a preview, of sorts, of what new media entrepreneurs of color can expect: "New York City is a thriving center of production and home to thousands of creative professionals who contribute to the film and television industries, [and] I look forward to leading the administration's efforts to drive more film production to New York."
The HBO ABFF runs from June 19-22 in New York City.