City Council hearing discusses 'Avonte's Law'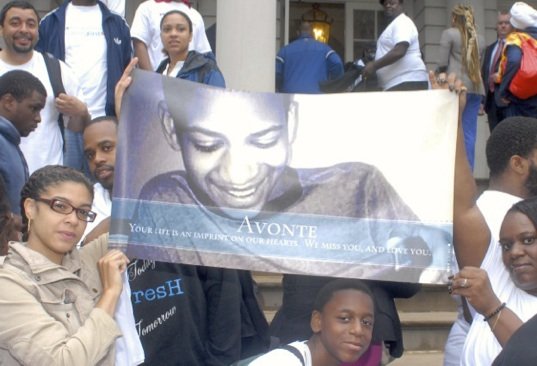 Last Thursday, people gathered outside City Hall with banners, T-shirts and signs featuring 14-year-old Avonte Oquendo's name and picture. The crowd chanted and pled with City Council members to pass "Avonte's Law," which would require alarms to be placed on school exits.
The bill is named after Avonte, the mute autistic child who was seen on a surveillance camera last October running out of his school building in Queens. Several weeks passed and Avonte's remains were found on the waterfront in northern Queens.
Council Member Robert Cornegy proposed an audible alarm bill, which would attach alarms to exit doors to prevent children walking out of schools like Avonte did.
Cornegy and the New York City Council held a hearing Monday in order to discuss details behind this bill and possibly make it a law.
The alarms, Cornegy believes, would save autistic children like Avonte who are unable to speak and prone to running, as well as toddlers, who are also known to wander.
"It is a law to send our children to school," said Mary Jasper, a distressed great-grandmother of a young autistic student. "If we have to send them to you, we want them back."
Despite the bill's safety intentions, top officials at the Department of Education are weary of putting it into effect. It would cost about $9 million to secure alarms on every door in many schools, causing the city to question whether such measures are necessary and if there are cheaper alternatives to get the same job done. There is also the argument that autistic children will be bothered by the sound of the alarm.
Avonte's grandmother Doris McCoy, who attended the hearing, begs to differ.
"They've held off too long. Way before this happened to Avonte, it should have been done," McCoy said. "I believe cameras and alarms should be on at all times."
Cornegy said that in this school year alone, eight children ran out of school buildings.
"We're not gonna take any deal that doesn't put our children's safety as a priority and does not alarm school doors first and foremost," said Cornegy. "What I'm asking here for is a safety net to protect all children in the building."