Espaillat misses the mark on the local and national issues
Opinion-Editorial
By ASSEMBLYMAN KEITH WRIGHT | 6/19/2014, 12:30 p.m.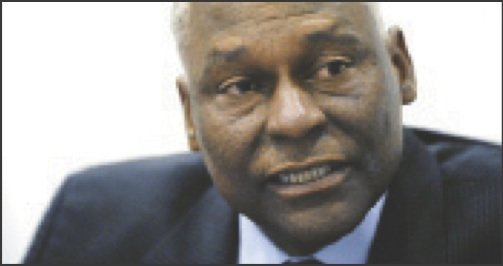 What Rep. Charles Rangel's challengers fail to realize is that as the third most senior member of the United States Congress, his career as representative for the 13th Congressional District has been about more than local issues. For 44 years, he has brought real results, not rhetoric, to the residents of East Harlem, Central Harlem, West Harlem and Washington Heights. Even the Bronx, before its partial inclusion in the 13th Congressional District, received notable benefits from his leadership in Washington.
Sen. Adriano Espaillat contends that Rangel is not well-versed in local issues and has not done enough for the communities he represents. I understand why the senator is throwing every accusation he can in an attempt to tarnish Rangel—but he ought to at least make claims that are in the neighborhood of the truth. Take, for example the Upper Manhattan Empowerment Zone (UMEZ), a model for local and regional economic development across the nation. This is an initiative that was conceived and brought to full implementation under Rangel's leadership. To suggest that UMEZ somehow favors big box stores—including Costco, which pays hourly wages starting at $16 an hour for entry-level employees—either intentionally ignores or reflects a stunning lack of knowledge for a would-be member of Congress of what UMEZ does. What would he say to the more than 1,000 people now working at the East River Plaza, a majority from the UMEZ area, with the largest percentage of those from East Harlem?
If Espaillat bothered to learn about the success of UMEZ investments in creating jobs and fostering new businesses in his own district, he would not be attacking the most successful generator of economic development and jobs in decades.
He could look at the new hotel under construction with UMEZ financial support on West 168th Street, the first commercial hotel in Washington Heights in memory, which will create jobs not only for 50 to 60 hospitality workers, but scores more in the medical and hospital-related concerns expected to occupy the 14,000 square feet of commercial space included in the project.
He could speak to the immigrant women who took advantage of the micro lending program underwritten with $3 million from UMEZ in which Grameen America provides loans averaging $1,450 for home-based businesses for seamstresses, bakers and housekeeping services. Loans are paid back at a 99 percent rate, which allows that money to be recycled time and again to support the growth of additional businesses.
He could look at the fact that over its history, UMEZ has invested over $225 million in Upper Manhattan, leveraged an additional $1 billion in investments, awarded over $73 million in loans to area businesses and $95 million in grants to nonprofit organizations, allocated $57 million in bonds and created over 8,000 jobs in the community.
Taking potshots from the sidelines is not what created the Empowerment Zone in the first place. It was Rangel's tireless efforts in the trenches, fighting for what he believes in: his constituents and laying a foundation that will ensure the future success of a district that has flourished under his leadership. It took tenacity and perseverance across two presidential administrations to make it a reality, but this is who Rangel is—a man who delivers.
That is why I hope the voters of the 13th Congressional District in upper Manhattan and the Bronx ask themselves the critical question before them in this month's primary: Who can you trust to do more in the next two years to serve the interests of the voters of this district?
The only answer is Charles B. Rangel.