'If/Then' is about possibilities in life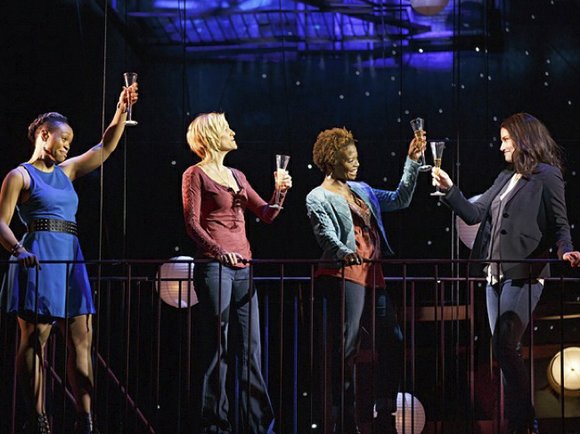 Did you ever make a choice in life and wonder what would have happened if you did something else? Well, that is what the musical, "If/Then" is about. This original musical with a book and lyrics by Brian Yorkey and music by Tom Kitt, truly shows the different choices a person takes in life and what could have happened if different choices were made.
The musical stars Idina Menzel as Elizabeth. She is someone who thinks every situation through way too much and gets a chance to see what would happen if she chose to do one thing instead of another. Menzel is perfect for this role—her acting is flawless and her voice superb!
Tony Award winner LaChanze co-stars with Menzel as Kate, a gay, openly opinionated kindergarten teacher who is pushy and a great believer in the role of fate in a person's life. LaChanze is marvelous and her voice is phenomenal. LaChanze effortlessly handles this role, just as she did the role of Celie in "The Color Purple." Of course, this role is very different casting for her, but she beautifully captivates the audience with her incredible vocal instrument and her positive energy.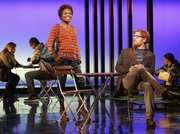 African-American actor Jerry Dixon has a featured role as Stephen, Elizabeth's boss and a former boyfriend. He gives a good performance and has a delightful voice. This production gives a scenario we all probably wish were true—the chance to see what would happen according to the choices you make in life.
One message in the music is to appreciate those dear in your life while you have them, to talk to them and show them affection. It's important to get the most you can out of every moment with the people in your life.
"If/Then" is playing at the Richard Rodgers Theatre on West 46th Street. For tickets, call 877-250-2929 or visit www.ifthenthemusical.com.