Spoelstra shares the blame in the collapse of the Heat
Howie Evans | 6/19/2014, 8:34 a.m.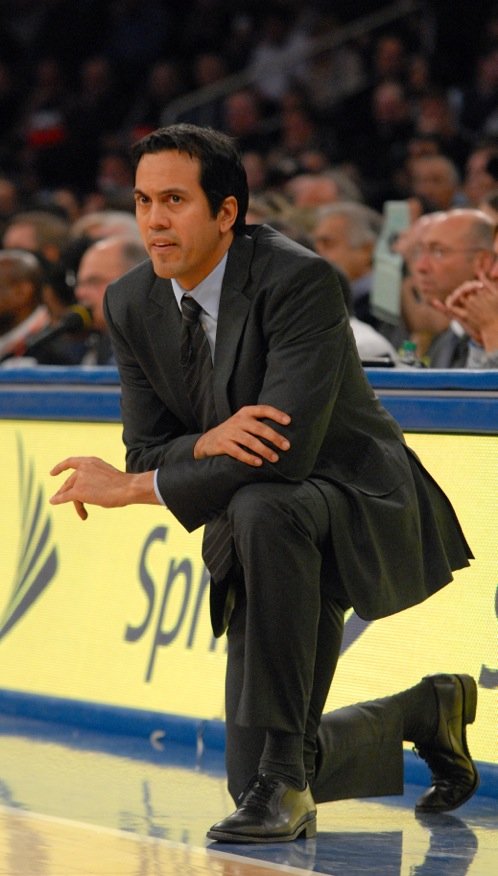 Erik Spoelstra, perhaps the top young coach in the NBA, is well-liked by his peers and, most importantly, his players. But the Heat's young coach, like his team, was blown away in the NBA Finals. He took a coaching spanking, administered by the guy on the other bench, Gregg Popovich.
"Pop," as everyone calls him, was on his coaching game throughout the Finals. He made the right substitutions at the right times. He pulled guys off the floor and sat them when they needed to be sat.
Popovich was on his game and totally focused in Game 5. He wanted it to end right there, and it did. There's no going back to Miami. He was totally locked in. No Game 6. He wanted it to end right there, and it did. He spanked Miami 104-87. 
He didn't make one bad coaching move. He rushed in guys from the bench to the floor. He glared, never smiling. He was about the business of making sure there would be no Game 6.
On the other end of the floor, nothing coach Spoelstra did worked. His biggest error, to this observer, was not trusting the guys who had helped him reach three consecutive Final Fours. Udonid Haslem played just nine minutes and change. Mario Chalmers was a case in point.
He had a bad spell early during the playoffs. And when LeBron JAMES took over the point guard position, Chalmers was done. His coach had lost confidence in him, and he became a useless piece sitting on the bench and playing a mere 14:51 minutes. His future tenure with the Heat is questionable.
The Heat's main problem was an almost total lack of an inside presence, offensively and defensively. Tony Parker and Kawhi Leonard (MVP) consistently tore through the paint for layups or found Tim Duncan under the hoop for easy baskets.  
But the biggest difference in Game 5 was the Spurs' bench. Spoelstra showed no confidence in his bench and especially in Chalmers, who he didn't start in the final game of the playoffs.