Tim Duncan proves his tank is still running on full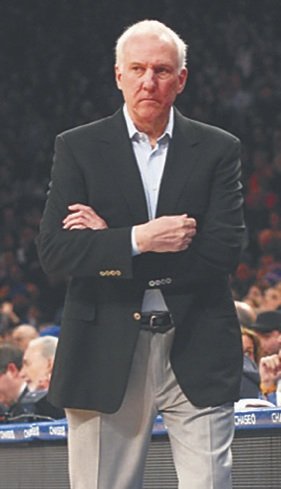 Shortly after the San Antonio Spurs defeated the Oklahoma City Thunder in the Western Conference finals, the normally reserved Tim Duncan vowed that he and his teammates would avenge the crushing series defeat to the Miami Heat that they suffered in the 2013 NBA Finals.
"It's unbelievable to regain that focus after that devastating loss that we had last year," said the 38-year-old all-time great. "We've got four more to win. We'll do it this time. … We've got that bad taste in our mouths still."
The only flavor the Spurs' palates are experiencing now is the aftertaste of champagne following a methodical dismantling of the Heat four games to one in this year's best-of-seven NBA Finals. Duncan made good on his promise as he controlled the paint, posting 15.4 points and 10 rebounds per outing, and had substantial help from front court mates Tiago Splitter, Boris Diaw and the series MVP, 22-year-old Kawhi Leonard.
But it wasn't just 15 feet and in from which the Spurs did damage. Their precision offense was as beautiful as a Picasso painting. Their constant ball movement on the perimeter—expedited primarily by Tony Parker, Manu Ginobili and the electric Patty Mills—fluidly shifted the confounded Heat's defense from one side of the court to the other as if they were video game avatars.
In the process of providing the global basketball community with a refreshing, selfless, "all for one and one for all" style of play, the Spurs set a Finals record for margin of victory by averaging a staggering 14.5 points per win. Not even the great LeBron James, who essentially flied solo as his Heat teammates wilted, could deter the relentless Spurs.
James averaged a series best 28.2 points per game on 57.1 percent shooting, but it was Leonard, who averaged 17.8 points in shooting a remarkable 61 percent overall and 57.9 percent on threes—in addition to defending James individually as well as anyone ever has—that left the biggest imprint on the series.
"Right now it's just surreal to me," Leonard said after being named MVP.
Fact is, it was all real.