Minority Students Prepare for the Miss National UNCF Coronation Pageant
Nia Sanders | 6/25/2014, 11:52 a.m.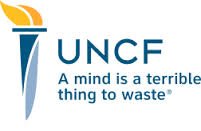 This summer marks the beginning of the Miss National United Negro College Fund [UNCF] Coronation Pageant. Created in 1957, the pageant aims to provide funding for students that are affiliated with the UNCF. In this competition, a selected number of female members from the fund's National Pre-Alumni Council (NPAC) compete to raise the most amount of money for the fund's annual campaign.
UNCF is a minority education organization that provides minority students the necessary resources to obtain their college degree at Historically Black Colleges and Universities [HBCU].
The fund's cause is the main reason 18 year-old Sydni Falconer decided to enter Clark Atlanta University Miss UNCF. The Clark Atlanta University sophomore was inspired to compete in the pageant after she received financial support from UNCF. She currently UNCF's representative for their 2013-2014 PSA commercial.
"After completing the the UNCF PSA, I definitely understood the importance of investing in a child's future." Falconer explains. "By UNCF investing in me, I have found a greater value for my education."​
Contestants are challenged to raise money from August to January. The winner, the person who raises the most money, becomes Miss UNCF. Along with this title, she becomes a UNCF ambassador and attends key UNCF events, such as the masked balls, luncheons, the UNCF National Dinner, and other events throughout the year.
The coronation will take place on February 21, 2015. From there, the winner will be announced.
This ceremony is part of the annual National Alumni Council (NAC)/National Pre-Alumni Council (NPAC) Annual Leadership Conference. The conference, which runs from February 19, 2015 to February 22, 2015 at the Charlotte, North Carolina Sheraton Hotel consists of workshops that are aimed to enhance students' experiences at HBCUs. ​