Aguaclara swimwear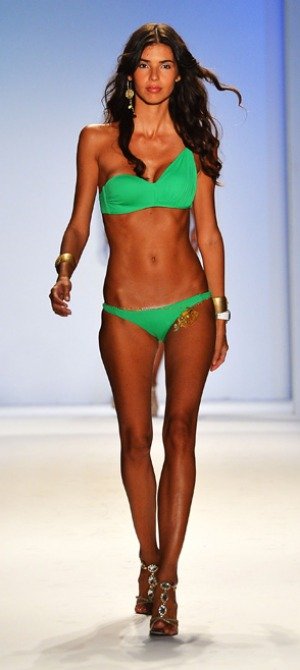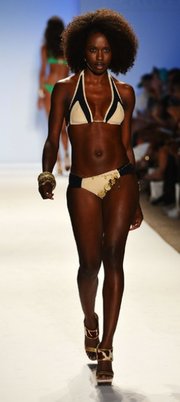 Aguaclara swimwear designer Liliana Villalobos was born in Lima, Peru. She was the youngest of six siblings. After graduating from high school, she studied art courses at the University of Lima. Her family also lived in Rio de Janeiro, Brazil, and Cuzco. In her younger years, she was also very active in sports and stood out in gymnastics.
Villalobos is the director of design for designing swimwear, beachwear, underwear and sportswear. Her designs are generally oriented toward the South American market. This year, her collection is all about joy and vigor. Her swim looks are highly sophisticated in exotic prints enhanced with impressive and handmade embroidery. The accessories are chic and exquisite. The delicate 100 percent silk complements her swimwear.
She also uses the finest cotton textures. The sexy and symmetric silhouettes complete the looks. Inspired by Peruvian beaches, her swimwear offers all the influences of the majestic Andes and the exuberant Peruvian jungle.