Blossom teaches young girls confidence and self-esteem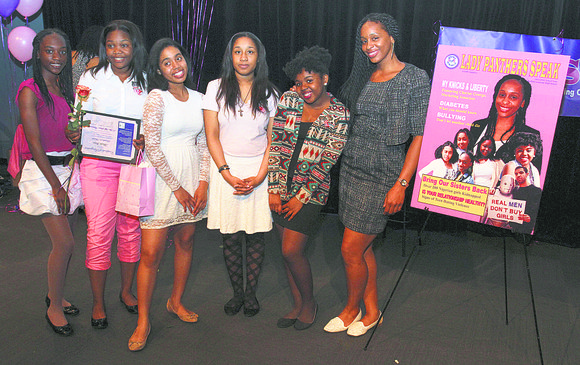 Through the use of group discussions and interactive conversations with mentors, the Blossom program aims to help young people gain confidence and value self-esteem.
Blossom is an initiative of the Department of Education's Gang Prevention and Intervention Unit (GPIU). One of the many crucial issues explored by Blossom is violence and manipulation in teenage relationships.
Many teenagers all around the world who are in unhealthy relationships may lose their self-esteem and confidence because of the damaging ways their significant other treats them. The significant other could abuse them verbally, physically and mentally. As a result of this damaging relationship, the teen may carry that low self-esteem with them as they develop into an adult. This treatment could be called domestic teen violence.
Blossom helps young women build their self-confidence and self-esteem, especially if they have lost it. The organization has been working with three Brooklyn schools: Bedford Academy, Khalil Gibran and Metropolitan Corporate Academy High School. Because this organization is just in its second year, it is monitoring its effectiveness. But as it grows in success, with young ladies increasing their self-confidence, the organization hopes to get into other schools around New York City.
This month, Blossom had their second annual "I Am My Sister" ceremony at St. Francis College in Downtown Brooklyn. It was a really great event. The theme of the ceremony was supporting one another through rough times.
This ceremony celebrated and honored the idea of women changing the world. In the ceremony, sisterhood was celebrated through dancing, rapping, singing and poetry.
There were also many awards given to mentors and women of great achievement. Award recipients included Assemblywoman Annette Robinson, pastor Cheryl Anthony and Life Camp founder Erica Ford.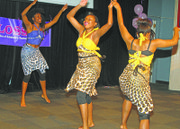 Mott Hall Bridges Academy Principal Nadia l. Lopez, Erica Ford, Cherise George, as well as the participating schools' principals Lennel George, Winston Hamann and Adolfo Muhammed, were also awarded.
The coordinators of the magnificent event were Persephone DacCosta, Erica Galea, Monica Green Jimeau, Darlene Walker Mungin and Gina Shedd. From the GPIU was Norbert Davidson, and from the Office of Youth Development were Elayna Konstan and Mark Rampersant.
Also celebrated was the fact that this was the first year that Lady Panthers magazine was released. My fellow reporters and I were able to write about important many issues, like the missing Nigerian girls, bullying and teen violence. We was also able to interview New York Knicks and Liberty marketing associate Cherise George. She told the AmNews, "I am so honored to be a part of this organization. It's a great way to tell young women that they can overcome any obstacle they may face."  
Another person Lady Panthers interviewed was attorney and librarian Angelic Rasbury. She also feels it's important to give back to the community. "As an attorney, I see a lot of Black on Black violence. There is also a high rate of Blacks and Latinos going to jail. I see a lot of cases when individuals were taken advantage of because they weren't able to read. This has disturbed me so much that I wanted to promote literacy and make a great impact in my community."
In the magazine, we were able to speak about what we thought was important and what we thought we should inform the people about. I was honored to be the editor-in-chief of this magazine because of my experience of writing in the Amsterdam News. My job was basically to make sure everyone met their deadlines. It's not as easy as it sounds when you have other responsibilities—but the magazine was finished and printed.
Michael Moore, a rising rapper from Bedford Academy, performed at the ceremony. He creates his own songs, and the Blossom ceremony was the first official performance he has ever done. He told the AmNews, "Even though this was my first performance, I wasn't nervous about performing because during school, I always rap, and the students seem to like it." He is always supported by his family and his friends, who encourage him to strive for his success. He said, "In 10 years, I see myself making a full-time career of my rapping. I also see myself contributing to the community and helping those who gave me a chance."