Dear Comptroller Scott Stringer
6/26/2014, 5:09 p.m.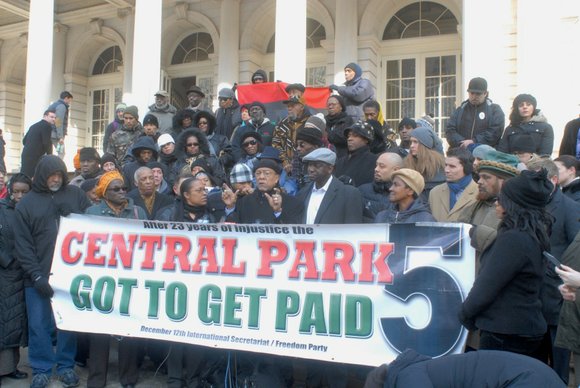 Dear Comptroller Scott Stringer,
I wanted to take a moment to formally thank you for your prompt response regarding my inquiry of the "Central Park Five" settlement. I appreciate and understand that you cannot disclose additional details at this time, as you have commenced a due diligence review process of the proposed settlement.

Nevertheless, I must take a moment to share my opinion with you that this settlement is the right thing not only for the five young men and their families, but for our communities and the whole city, which was victimized by a total system failure that did not protect the public and miscarried justice in the most egregious way.

It's been a 25-year wait for Antron McCray, Kevin Richardson, Yusef Salaam, Raymond Santana and Korey Wise to receive compensation for their wrongful convictions. Although this settlement agreement does not fully compensate them for their stolen youth, slandered character, untapped potential and lost time and experiences with their family and significant others, it is imperative that we close this chapter of the Central Park Five case.
I urge you to expeditiously review and make the necessary approvals of the terms of this settlement as to what is right and in the best interest of these families and all involved.
Sincerely,
New York state Sen. Bill Perkins
30th District