Rev. and Mrs. James Forbes Jr. celebrate 50th wedding anniversary
6/26/2014, 10:58 a.m.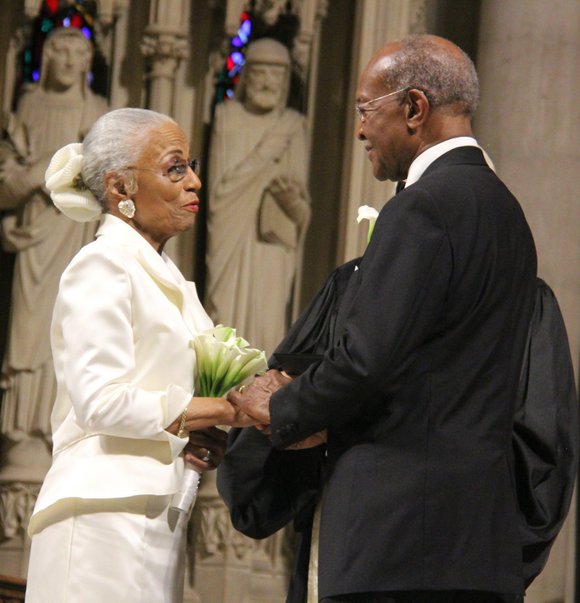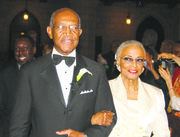 The Rev. James A. Forbes Jr., senior minister emeritus of the Riverside Church, and Bettye F. Forbes, founder of the Ebony Ecumenical Ensemble, celebrated their 50th wedding anniversary by renewing their vows as dozens of couples who were previously married by the reverend watched on Thursday, June 19 in the nave of the Riverside Church.
James Forbes, who married over 75 couples during his tenure as senior minister of Riverside, invited those who he married as honored guests of the evening.
Harville Hendrix and Helen Hunt, nationally acclaimed marriage counselors, offered words of wisdom for sustaining quality marriages, and the event was followed by the Ebony Ecumenical Ensemble's 35th anniversary concert. The evening concluded with wedding cake and light refreshments at a reception in the church's South Hall.
James and Bettye Forbes have worked together in faithful service to the church and community throughout their long life together. They are the proud parents of one son, James A. Forbes III, and have two grandchildren, Hannah Rose and James Forbes IV.