Imhotep's Guide To Black Events March 5-12, 2014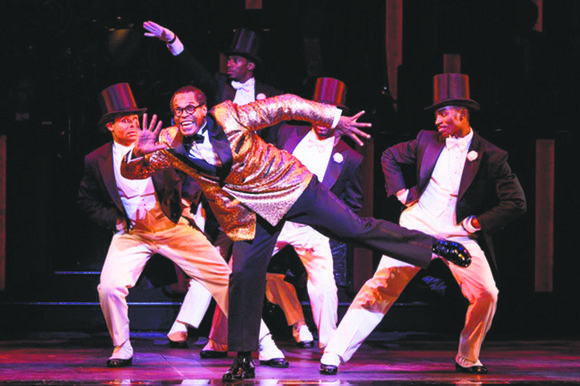 Greetings! Our GBE Women's History Month is lit up with Oscar wins for "12 Years a Slave" in the categories of Best Picture for director Steve McQueen and Best Supporting Actress for Lupita Nyong'o.
Now comes a theatrical and film masterpiece "A Raisin in the Sun," the heart-wrenching family drama that originally premiered on Broadway in 1959, written by the brilliant Lorraine Hansberry, led by two award-winning legends. Oscar- and Tony Award-winning actor Denzel Washington will star alongside the breathtaking, legendary Diahann Carroll, who will be making her first Broadway appearance in over 30 years. The historic 2014 revival will run at the Ethel Barrymore Theatre (243 W. 47th St.), the very same venue in which the original play debuted almost 55 years ago. It will be directed by Kenny Leon ("Fences"). Previews begin March 8 and opening night is April 3. Call 800-901-4092 or visit telecharge.com for tickets.
Theater
"Motown: The Musical," with book by Berry Gordy Jr. and featuring 2013 Tony nominee Charl Brown, Brandon Dixon and Felicia Roswell, is now playing at the Lunt-Fontanne Theatre, 205 W. 46th St., between Eighth Avenue and Broadway. For tickets, visit ticketmaster.com or motownthemusical.com.
"After Midnight" celebrates the glamour and exuberance of Harlem's Golden Age, with the timeless songs of Duke Ellington, Cab Calloway and Harold Arlen woven around the prose of Langston Hughes. The production stars Emmy Award nominee Dulé Hill ("The West Wing"). The music was selected by the Jazz at Lincoln Center All-Stars. For more information, call 800-982-2787 or visit ticketmaster.com.
"Platanos, Collard Greens & Callaloo"—that's right, "callaloo." This hilarious remix of the successful franchise brings the West Indian brethren in. It's now playing at Baruch Performing Arts Center, 55 Lexington Ave. (enter on 25th Street, between Lexington and Third avenues). Call TheaterMania at 212-352-3101, visit theatermania.com or visit plantanosandcollardgreens.com.
"Kinky Boots," featuring 2013 Tony Award winner Billy Porter, is now playing at the Al Hirschfeld Theatre, 302 W. 45th St. For more information, call 866-276-4887 or visit www.broadway.com/shows/kinky-boots.
Music
B.B. Kings Blues Club, located on 42nd Street between Seventh and Eighth avenues, presents the showstopping Stephanie Mills on Thursday, March 6. Tickets are available at the box office or Ticketmaster.com. For more details, visit wbls.com.
Donald Harrison, Ron Carter and the Billy Cobham Trio come to the Blue Note Jazz Club now through Sunday, March 9. Call 212-475-8592 or visit bluenotejazz.com.
The world-famous Apollo Theater (253 W. 125th St.) in Harlem presents another season of "Amateur Night." Also look for a special Women's History Month panel presentation spotlighting "Women in Production" coming Monday, March 17, and more! For tickets and events, call 212-531-5300 or visit apollotheater.org.
Exhibitions
The Schomburg Center for Research in Black Culture presents "Motown: The Truth is a Hit," featuring items highlighting the institution's beloved musical acts. The multimedia showcase is on display now through July 26 at the Schomburg Center (515 Malcolm X Blvd.).
Celebrated artist Al Johnson presents "The Room of Wonders" through March 15 at La Maison d'Art Gallery (259 W. 132nd St.). The exhibition runs through Saturday, March 15. Take the 2, 3, A, B or C train to 135th Street. For information and gallery hours, call 718 593-4108 or visit www. lamaisondartny.com.