Saying goodbye and thank you to the 'judicial genius' Chokwe Lumumba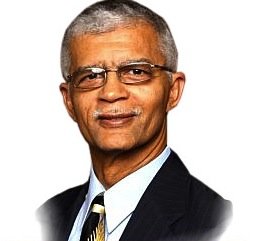 Inspired by the righteous agitation started by one Dr. Martin Luther King Jr., the man who ran for mayor of Jackson as a "Fannie Lou Hamer Democrat" became a staunch civil rights and anti-apartheid activist, a leading member in the Republic of New Afrika and a co-founder of the Malcolm X Grassroots Movement and the National Coalition of Blacks for Reparations in America. In addition to representing Black Panthers, Tupac Shakur and the Scott sisters (Jamie and Gladys Scott, Mississippi sisters who were released in 2010 after serving 16 years of consecutive life sentences for an $11 robbery), Lumumba's impressive resume includes his work as a human rights lawyer on a mission to defend and free political prisoners.
After heading a determined national grassroots operation, Lumumba was elected mayor of Jackson on June 4, 2013. It was an historical achievement.
"The memorial services and funeral will be well attended with a panoramic array of people simply because Lumumba was a leader and a lawyer," attorney Michael Tarif Warren told the Amsterdam News. "Lawyers are coming in from all over the nation, like Chokwe and myself, [and] they are members of the National Conference of Black Lawyers," he said, "and the fact that people are coming in from all over just illustrates how well-respected Chokwe was. This outpouring demonstrates from a national perspective the people's respect and love for the work he has been committed to for the last 40 years for Africans in this country and for his worldwide work for human rights.
"He never wavered in expressing his love, his obligation and his dedication to the Black liberation movement. He never disclaimed it; it was always a part of him."
Warren stated that while the community is still stunned by the sudden death of the well-renowned activist lawyer-turned-activist mayor, the unified tone of love and honoring, "signifies the respect for the initiatives that he had begun to implement in the city of Jackson, Miss., on behalf of all the residents."
"I had the extreme pleasure of meeting the elder this year at Mrs. Inez Barron's [City Council] inauguration," said Andre Mitchell, founder of Brooklyn-based community organization Man Up! Inc. "He was everything I studied him to be. I was so honored to have been able to be with him personally. I will never forget his prophetic words. His teachings and spirit will live on through everything we do at Man Up! Inc. USA."
"What a sudden and immense loss to both the New Afrikan and Black liberation struggle, as Brother Chokwe was no doubt set to make history by setting the bar high for what a true mayor should be," veteran community activist Sadiki "Bro. Shep" Ojore Olugbala told the AmNews! "My only regret is that I needlessly missed my comrade when he traveled through the snowstorm from Mississippi as the keynote speaker for Councilwoman Inez Barron's Jan. 3 inauguration, because I erroneously thought it would be canceled due to the weather. Indeed, we should never take life for granted because tomorrow is promised to none of us. Long live the revolutionary spirit of comrade Brother Chokwe Lumumba! Free the land!"