Shout-out to the loyal Knicks fans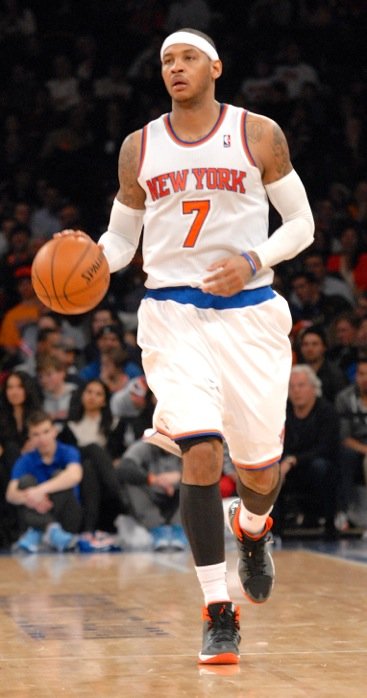 There are thousands and thousands of loyal Knicks fans who refuse to dump on their team—senior citizens, high school and college kids and just fans from all walks of life who are still sticking with their team. They're all hoping for the same thing: a championship team.
At this point though, they will settle for a team that will be competitive, as one fan yelled out after a recent game in which the Knicks, as usual, played before a sell-out crowd. Somewhere and somehow, this passionate love affair seems to be one-sided.
These Madison Square Garden loyalists have spent and continue to spend thousands and thousands of dollars on Knicks T-shirts, caps, food—you name it, they buy and buy. So far, this 2013-14 season, it has been a one-sided love affair. The fans' support has been unbelievable.
But the fans are not getting anything in return for their loyalty. All they ask is a 100 percent team effort and, at this point, they are seemingly ready to accept a win here and there.
"All we ask," Roger said loudly to his friend, who nodded in agreement, "is for the guys to hustle and play hard. Is that asking too much?" he asked as we listened in on their subway conversation.
Maybe the fans are waiting for their guys to "figure it out," which has become a popular phrase that's been exchanged between coach Mike Woodson and his players, who have picked up and now repeat what their coach has echoed throughout this dismal Knicks season that is nearing an end.
Brooklyn Nets coach Jason Kidd didn't take too long into his first season as an NBA coach "to figure it out." Yes! The injuries have been a factor, but other teams have played through injuries. For example, in Oklahoma City, when Kevin Durant lost his partner Russell Westbrook, they survived.
But given all of the Knicks' woes, this is the most important question: Has Woodson lost his locker room?