Traveling into March
Ebony Escapes!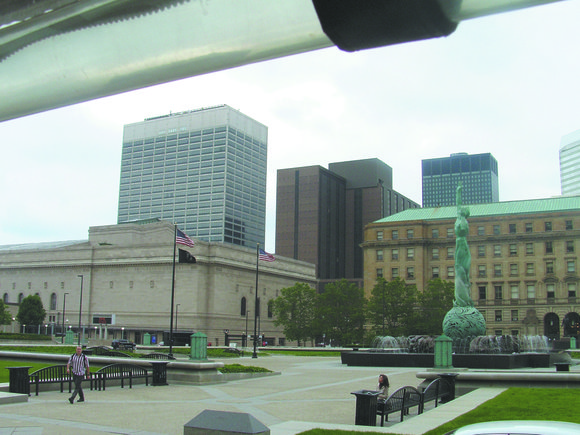 Spring is just around the corner—yahoo! That means more pleasant temps and longer days that allow us to get out and delve into a wealth of fascinating and exciting events of interest to communities of color and others happening all across the country. Enjoy!
Ongoing events
Through April 6
"Beyond Swastika and Jim Crow: Jewish Refugee Scholars at Black Colleges" (Chicago, Ill.) Presented at the Du Sable Museum of African American History, this exhibit explores the unlikely coming together of a group of escapees from Nazi Germany and Blacks living in the segregated Jim Crow society of the South. The former were Jewish professors, scientists and scholars who fled persecution in their homeland, finding refuge in the most unlikely of places—as employees at several Historically Black Colleges and Universities. As such, they were charged with meeting, teaching and interacting with Black students, whose everyday existence was in the face of harsh racism. Together, they helped each other traverse the boundaries of exclusion and hatred in order to survive. 773-947-0600, www.dusablemuseum.org
Through April 19
The Black College Expo (various locations): Representing close to 50 Historically Black Colleges and Universities, the Black College Expo is designed to provide "high school and college students with a unique, educational and entertaining experience, during which many students from high school and transferring college students are admitted to colleges on the spot." Collegiate booths, a Career Recruitment Pavilion, Think Green Pavilion, seminars, a Career, Internship & Vocational Expo, step show and scholarship presentations are among the many expo events. www.thecollegeexpo.org
March 8: Washington, D.C./Maryland
April 19: Houston, Texas
Through April 28
UniverSoul Circus (various locations): As arguably the most soulful circus on the planet, the UniverSoul Circus presents an entertaining family-friendly show produced, directed and managed by primarily people of color. Its entertainers are world-class acts from around the globe, including clowns, aerialists, Caribbean and hip-hop dancers, magicians, contortionists, wild animal tamers, daredevils and more. www.universoulcircus.com
March 6-March 9 Raleigh, N.C.
March 20-March 30: Bronx, N.Y.
April 10-April 20 : Brooklyn, N.Y.
May 1–May 11 : Queens, N.Y.
May 22-26: Newark, N.J.
Through Nov. 15
"From the Western Front and Beyond: The Writings of World War One" (New York, N.Y.) Presented by the New York Society Library in honor of the 100th anniversary of World War I, "From the Western Front and Beyond: The Writings of World War One" offers a glimpse at "the library's little-known but wide-ranging collection of books written between 1914 and 1918, most of which were acquired during the war and are still in circulation today," says exhibition organizers. The exhibit encompasses works of poetry, memoirs, literary writings, fiction, propaganda and more, all providing unique first hand insights into this tumultuous time in our world history. 212-288-6900, www.nysoclib.org/events/western-front-and-beyond-writings-world-war-one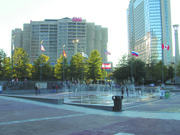 Through May 15
"Kingdom of Gold: Photographs of Ghana" (Houston, Texas): a vivid photography exhibit that documents the colorful celebration of the entailment of Asantehene Otomfuo Osei Tutu II as king of the Ashanti Kingdom, as well as the other historic places in several coastal towns in Ghana that hold great significance in the history of slavery. 713-526-1015, http://hmaac.org