First-ever White House film festival and millions in software for students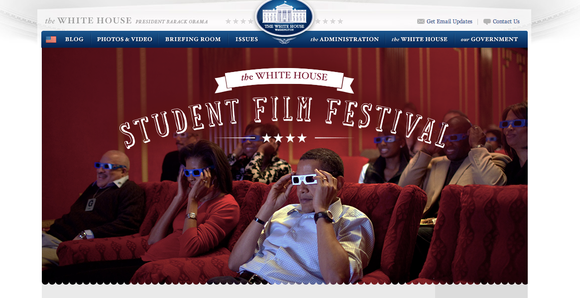 On Friday, Feb. 28, President Obama made good on a Nov. 2013 promise: in a partnership with the American Film Institute, 16 K-12 students had the opportunity to have their short films screened at the White House. The president also announced a deal that may make it easier for students to work on projects like short films in their classrooms.
The students were asked to create films illustrating how they use technology in their classroomsand the role technology can play in the future. The film festival is in line with the president's push to create interest in science, technology, engineering and math (STEM) programs.
The 16 films were chosen from over 2,500 submitted to the festival, according to the film festival's website. Actor Kal Penn, astrophysicist Neil deGrasse Tyson, educator Bill Nye (the Science Guy) and AFI President and CEO Bob Gazzale presented the films.
In addition to the film selections, the President made an announcement that Adobe and Prezi will be jointly be making $400 million worth of their products available for free use in classrooms across the country, according to a White House press release.
The release stated Adobe Systems will allow students to work on creative projects in the classroom by providing free software like Photoshop and Premiere and Prezi will do the same by providing free licensing for its presentation tool in high schools and for educators.
This move is the latest in a series of steps announced by the President in 2013 in his ConnectED Initiative. The initiative seeks to connect almost 100 percent of American students to high-speed broadband and wireless connectivity at homes and schools in the next five years.
To see the 16 official film festival selections, you can visit the film festival's website here.