Brandon J Dirden goes 'All the Way' as MLK
3/13/2014, 2:11 p.m.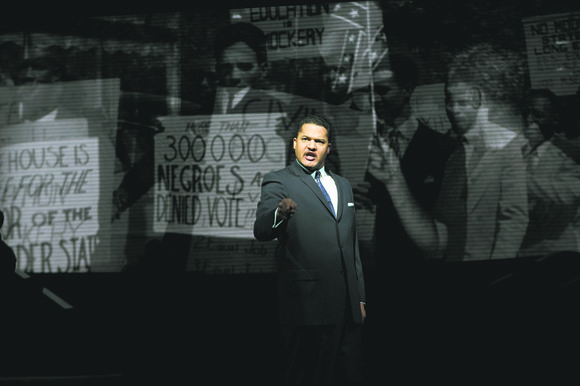 What kind of research did you do into the history and the politics of that time? One place I started was I took a look at the dates of 1963-1964. Fortunately, Dr. King wrote a book called "Why We Can't Wait," and it chronicles his involvement in Birmingham, AL., and going up against Bull Connor and that machine in Birmingham and trying to desegregate local establishments in Birmingham. … There's also a book that Taylor Branch wrote, "Pillar of Fire: America in the King Years," and it chronicles the civil rights era between 1963 and '65. … I think being in this play, every cast member should walk out with college credit toward a U.S. history degree with the amount of information that we absorbed—and maybe even the audience should get some of that college credit.
Were you a fan of history before?
I was. My mother teaches history at Texus Southern University in Houston, Texas, where I'm from. She's a big history buff, so there were always documentaries on, new books in the house. … It's fascinating. It has always been a big part of my life.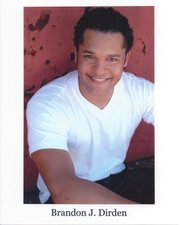 You mentioned the type of activist, the type of person Martin Luther King was. Do you see any of what was happening in the play politically, socially, culturally—echoed in what we're seeing today?
Certainly not to the level of Dr. King. One thing that made him so politically powerful was that he had an entire movement behind him. I don't see that kind of cohesion today.
Would you say that's one of the things that you hope people take away from this play?
Absolutely. Bryan Cranston, Michael McKean, everybody who signed onto this play—Bryan Cranston, at this point in his career, after "Breaking Bad," he could've chosen any play he wanted to be in on Broadway, the producer would've jumped at the chance. He could've done his version of "Death of a Salesman" or "A Streetcar Named Desire" or whatever great play, but he chose a play that meant something to him, a brand-new play, a subject matter that was untested on Broadway. It's unlike anything else. This is not a story about a mother and a son or a husband and wife. It's not a family drama. This is a huge, sprawling, epic play, and I think when you sign onto a play like this, the hopes are that in some way, with the visibility of Broadway; the subject matter of this play will have an impact on each and every audience member and question, are they doing enough?
"All the Way" is now playing at the Neil Simon Theatre, 250 W. 52nd St. For more information or for tickets, call 877-250-2929 or visit allthewaybroadway.com.