'Stokely: A Life'—a bio with brio
Herb Boyd | 3/13/2014, 2:03 p.m.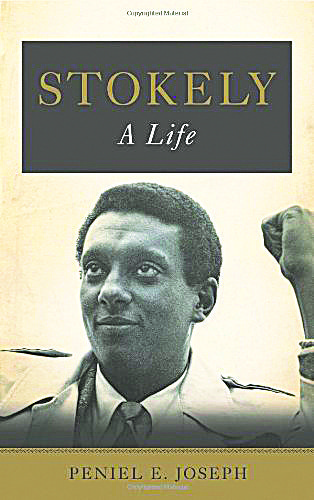 Obviously, this stance placed both King and Ture in the crosshairs of government law enforcement agencies, and the volumes of FBI files at Joseph's disposal provide at least a glimmer of the extent to which Ture was under surveillance.
Ture's turn with the Black Panther Party, his later marriage of South African singer and activist Miriam Makeba, his long sojourn in Guinea and his potentially damaging contretemps with President Ahmed Sékou Touré are discussed with a typical completeness, and in many cases, Joeph's story goes well beyond Ture's autobiography.
More could have been said about the All-African People's Revolutionary Party, Ture's travels to the Middle East and his contacts with Native Americans, but that would have greatly expanded the nearly 400 pages of an engrossing, almost year-by-year account of an irrepressible radical who was as unflinching in his fight against cancer as he was against the forces of capitalism, imperialism and colonialism.
There are sure to be detractors who will note the scant number of interviews and the fact that key people in Ture's life were not included, and who may say that he lends too much on Ture's autobiography, and, you know the drill.
Ture, Joseph declares at the start of the biography, is a "glamorous enfant terrible: telegenic, brash, equal parts angry and gregarious. Whether dressed in three-piece suits, leather jackets, sharecropper's overalls or African dashikis, Carmichael came to represent the era's multifaceted identity: a 'hipster hero' whose easy grace allowed him to consort effortlessly with both the dignified and the damned."
Joseph writes with such power of intimacy as if one brief encounter with Ture was enough to give him a sense of the man; he could have done no more if he had sat with him, traveled with him and rode with him during those daring escapes from the Klan in the South.
Joseph delivers to Ture the same undying love Ture expressed for his people without becoming maudlin and hagiographical. And this book, paired with "Ready for Revolution," provides about the best look we can expect on the life and legacy of an unrepentant revolutionary.
Unlike so many turgid biographies, this is a brilliant bio with plenty of brio.