Okaru performs, Donald Byrd tribute, Motown at Schomburg
Jazz Notes
Ron Scott | 3/14/2014, 12:27 p.m.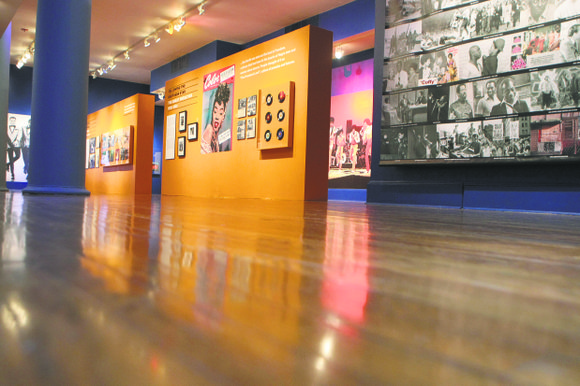 Jazz is happening on Sundays (March 16, 23, 30) at Harlem's famous Paris Blues featuring Melvin Vines' Harlem Jazz Machine with special guest Okaru Hoshino Lovelace and Friends. Paris Blues is located at 2120 Adam Clayton Powell Jr. Blvd. and 121st Street.
Trumpeter Vines will be joined by saxophonist Charles Davis Jr., keyboardist Marco Paisani, bassist Thomaso and drummer Malik Washington. International singer-songwriter Lovelace is known on the New York jazz scene and is at home on stage whether singing a bossa nova, ballad or one of her many originals.
There is no cover charge, and the music swings from 9 p.m. through 1 a.m. Musicians and singers are welcome to sit in.
---
On March 19, Lovelace will continue her "Open Mike Jam" at Kuboya Restaurant (536 E. Fifth St., between A and B avenues). Lovelace will be joined by keyboardist Yoshino Nakahara and bassist Nori Naraoka. Musicians and singers are invited. The jam runs 7:30 p.m. through 10 p.m., and there is no cover charge. Call 212-777-7010 or visit www.okarulovelace.com.
---
On March 19, the late trumpeter, composer and educator Donald Byrd, who seamlessly composed albums like "A New Perspective" that were drenched in Black spirituals and jazz and others with soul jazz sounds like "Places and Spaces," will be remembered by trumpeter and composer Lee Hogans, leading an organ trio with organist Beck Burger and drummer Joe Brown Jr. Hogan, a student of Clark Terry who has toured with Marcus Miller, Prince, Jill Scott and Jay Z.
The Byrd salute takes place at the Mist (46 W. 116th St. between Lenox and Fifth Avenue), with two shows at noon and 2 p.m. The Renaissance Jazz Brunch is $24.99, which includes music and brunch.
---
On March 23, the Renaissance Jazz Brunch continues with the quartet of vocalist Tammy McCann, featuring an all-star lineup with pianist Lafayette Harris, bassist Lonnie Plaxico and drummer Vince Ector. McCann is a Chicago-based jazz vocalist who performed with Ray Charles for several years. For more information and reservations, call 866-317-1152.
---
Motown Records is part of the pop movement. A major slice of American apple pie culture, it was a Black-owned record label founded by Berry Gordy Jr. that created a Black sound ("the Motown sound") and culture that made the entire planet swing. Today, baby boomers, their children and grandchildren—those raised on Jay Z and Justin Bieber are also familiar with the Four Tops, Temptations and Supremes—are still dancing to the sounds of Motown heard on contemporary radio stations.
"Motown: The Truth Is a Hit" is vibrantly on exhibit at the Schomburg Center for Research in Black Culture (135th Street and Lenox Avenue) until July 26. Since opening, the exhibit is drawing at least 300-400 people during the week and 500 or more on Saturdays.
The conversations from the visitors are quite telling. One gentleman was explaining to his relatives from North Carolina how he saw the Motown revue at the Apollo Theater. Another woman explained to her granddaughter how she used to buy all the original 45 RPMs and vinyl albums on display. One young lady was overheard explaining to her daughter (who was about 10 years old) how well-dressed all the performers were and how they were active in the community.