Okaru performs, Donald Byrd tribute, Motown at Schomburg
Jazz Notes
Ron Scott | 3/14/2014, 12:27 p.m.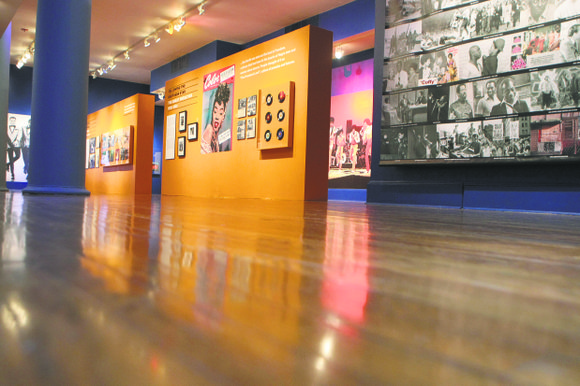 The exhibit includes Motown's Black Forum label, created by Gordy Jr. "so that different voices can express their view." It features freedom albums by Huey P. Newton and Stokely Carmichael, as well as Langston Hughes and Margaret Danner's "Writers of the Revolution" and Dr. Martin Luther King Jr.'s. "Why I Oppose the War in Viet Nam."
It is the history of the Motown sound out of Detroit, which featured the automobile industry where Gordy once worked before he left for his dream (1958) and opened the offices and studio of Hitsville U.S.A. at 2648 West Grand Blvd. (now a museum). Motown Records had 79 hits on the Billboard Top 10 between 1960 and 1969.
During the 1960s, Motown was a style, a hipness, a rap. Guys used Smokey Robinson lyrics to talk to girls and songs like "You Can Depend on Me": "Baby, you need a love like mine that you can depend on/when all the world seems unfair and no seems to care." The lyrics by Robinson, Gordy and the team of Brian Holland, Lamont Dozier and Eddie Holland were strong. Another example was Stevie Wonder's "Hey Love": "My nights are so long as I watch each hour go by hoping and praying that someday I will be your guy."
Groups like the Contours and Four Tops purchased those brightly colored sky blue and orange suits with matching alligator shoes from A.J. Lester's on 125th Street, located on the corner of Eighth Avenue. Teenagers wore black leather jackets almost to the knees with blocked hats from Dobbs Hat Shop on 125th Street. They paid $1.25 to see the "Motown Revue" at the Apollo Theater for seating all the way at the top, but you could feel every note Marvin Gaye and Tammi Terrell or the Contours sang. It was a feeling that grabbed your heart and made your soul dance. That was the Motown sound—you can't touch it, but man, what a feeling.
It wasn't just the lyrics but that big Motown sound by the Funk Brothers, who were local jazz cats from Detroit, that made it happen. Earl Van Dyke, an organist, pianist and bandleader, was influenced by Barry Harris. Likewise, the bassist James Jameson played a few gigs with Harris before becoming a regular Funk Brother.
Motown developed that fat sound by often using two drummers playing together or overdubbing one another. Three drummers were used on "I Heard It Through the Grapevine" by Gaye, while Van Dyke played a toy piano for the opening of the Temptations' "It's Growing." The songs were so catchy and distinctive, any baby boomer will recognize the title on the first two beats.
The exhibition is open Monday through Saturday, 10 a.m. to 6 p.m.