Ebony Escapes!to Oakland, the other city by the bay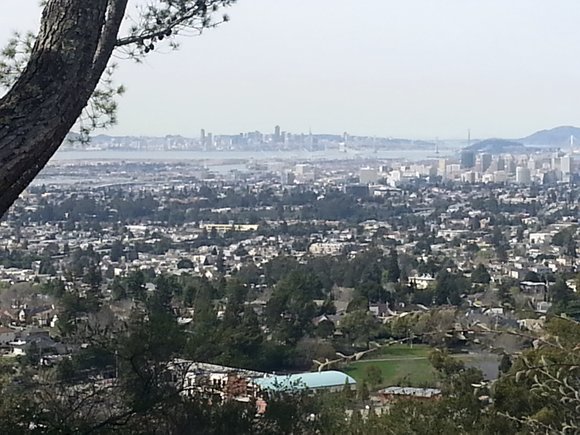 The weather is one of numerous attractive aspects here, with sunny skies and a moderate year-round climate of January temperatures ranging from a high of 56 to a low of 42 degrees and between 72 and 55 degrees, respectively, in August.
Oakland is also the home of Lake Merritt, which, at 155 acres, is the only natural saltwater lake wholly contained within the border of a U.S. city. The circumference of the lake spans 3.4 miles and encompasses a boating center, sailboat house, the Fairyland Amusement Park, a wildlife refuge (the oldest in North America), several gardens, a gondola ride, restaurant and more. Featuring a Mediterranean feel, it is truly the heart and soul of the city and where hundreds of residents and visitors come on a daily basis.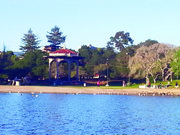 The truth is that discovering Oakland is like peeling back the layers of an onion. There is a great deal of complexity here that is revealed the deeper you go. It's what makes it not only unique but is drawing folks here from all over the world.
Oakland was originally inhabited by the Native Americans for some 5,000 years before it was claimed and named by the Spanish, who occupied the area here beginning in the late 1700s. Its historical unfolding includes occupation and expansion between 1846 and 1848 during the Mexican-American War, the California Gold Rush in 1848 and finally, official incorporation in 1852.
Today, the population of just under 400,000 denizens is approximately 34 percent white, 28 percent African-American, 25 percent Hispanic or Latino, 16 percent Asian and then you have your "other" and mixed race groupings. Among all of this, you will find an astounding 100-some languages and dialects spoken here, making it one of the most diverse cities in the country.
But that diversity goes far beyond solely the people. It is beautifully and deeply infused into every nook and cranny of the geographic, social, economic, educational, tourism and other landscapes here. It is what flavors this truly international melting pot in every sense of the word. More importantly, when stepping out to dine, shop, play or enjoy any other lifestyle amenity here—although the place may be owned and operated by a particular ethnic or other group—it is simply regarded as a great Oakland spot. There's not a lot of "This is only a (blank) restaurant, festival, etc."
Many companies, both long-standing and in more recent years, have embraced all that the city has to offer as their corporate headquarters. These include Clorox, Ask.com, Pandora, Kaiser Permanente and Dreyer's Grand Ice Cream, just to name a few. The lifestyle that kept them, or attracted them, here is telling, and what makes Oakland one of the most desirable cities for denizens and visitors alike.
We'll delve more into this amazing city by the bay coming up!
Lysa Allman-Baldwin writes for numerous online and print publications, including as the cultural travel writer for www.Examiner.com and as a senior travel writer for SoulOfAmerica.com, an Afrocentric travel website. Allman-Baldwin can be reached at lallmanbaldwin@kc.rr.com.
Resource list: