Fallout from the explosion: recovering and responsibility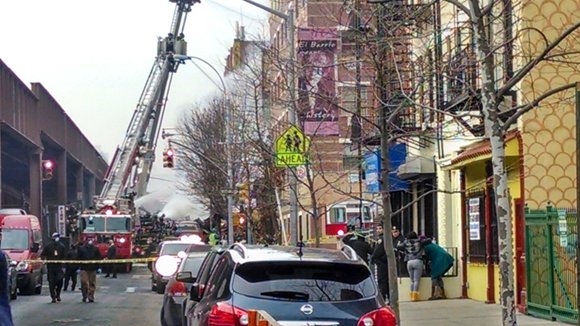 "When there's a gas leak, Con Ed comes into your house and they shut it down. It's not a water valve where you go and turn it back on," said Watson. "Once they put the lock on it, they need a licensed plumber to come in, assess the problem and fix the problem. Still, even when the problem is fixed, then you have to call Con Ed back. They have to come back out and they have to re-inspect what you do. Sometimes it takes weeks for you to get that gas back on. So it's not only financially a burden, but also it takes a long time to get it back on. Sometimes you need a permit.
According to Watson, if you need to replace a certain amount of pipe, you need a permit in order to do the work. Sometimes, it takes two or three weeks just to get that permit.
"If gas shuts down a building it'll take you six weeks to three months just to get it restored," said Watson regarding Con Edison. "They drag their feet. I'd rather do two sewer jobs than one gas job. I know with a sewer job, I'm going in, I'm snaking the pipe. The stoppage is cleared and I'm out. Customer satisfied. I don't mind putting my boots on to do that.
Watson told the AmNews that much of the slow nature of repairing the city's infrastructure lies with the politics and bureaucracy of places like Con Edison knowing that they're the only energy-supplying game in town. But he also understands that access to money plays as role in what the city can and won't do. Still, he had no sympathy for the process when it came to gas leak situations in buildings.
"There's no way that a building's down and the other plumber is there….The physical work may take two days," Watson said. "I have jobs that I've done over a month ago (like) 145 Morningside (Avenue). I did that job over a month ago. Everything is done. We're waiting for Con Ed to come in a put the meters in."
"And while they're waiting, they're losing money," said Watson. "The customer can't use the gas so they can't charge them."
Back in the area that housed 1644 and 1646 Park Avenue, the New York Police Department and the city's Department of Homeless Services have began to let people back behind the barricades and retrieve any belongings that survived the explosion. Service centers have been set up around the area like La Marqueta near 115th Street and Park Avenue. The Red Cross, the Department of Housing Preservation, the Department of Education are offering services and support for displaced residents there.
Con Edison is also working with residents and making arrangements to resume or shut down and gas or electric utilities as the situation sees fir.hut down or resume electric and gas utilities as necessary.