Heroic kidney donation by AmNews staff yields positive feedback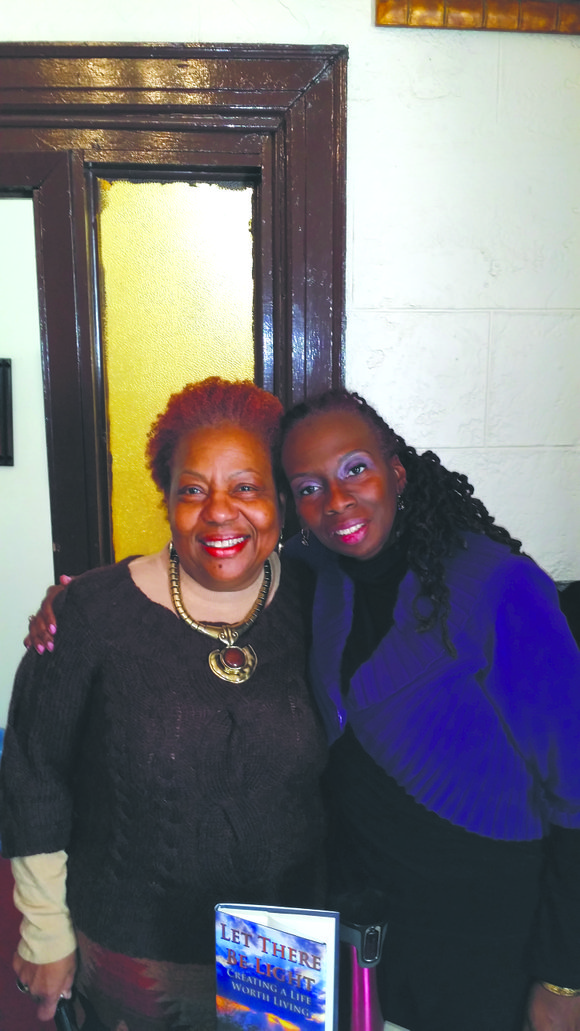 Last weekend, Sandra Galloway, 60, was excited to go back to doing one of the things she loves doing most—singing in her church choir—almost two years after getting a new kidney.
A day before Thanksgiving, on Nov. 21, 2012, Galloway had a kidney transplant procedure at the New York Presbyterian Colombia Hospital. She says she did it to give herself an opportunity to live a better quality of life. Prior to the transplant, Galloway worked as a social-worker at the Human Resource Administration (HRA) on 88 Third Ave. in Brooklyn. For 18 months, she had been going for dialysis three times a week at night after work, she said in a telephone interview with AmNews.
"I was doing three-and-half hours on the machine," said Galloway. "It takes your strength away, you're very weak. All I had time to do was to go home and crash and get up in the morning and go back to work."
Galloway said although she kept on working and traveling, her life was that of having large needles stuck in her body, traveling around with catheters—one of which infected her blood for staying in her body too long—and watching and limiting her fluid intake.
Every day, an average of 79 people receive an organ transplant. Organdonor.gov, a website run by the Health Resources and Services Administration of the U.S. Department of Health and Human Services, however, says there are more than 121,500 people on the waiting list for an organ. The website says that 18 people will die each day while waiting for transplants that will not take place because of the shortage of donated organs.
Even though Galloway had not put herself on any list for a possible donor, she knew that her survival chances were higher if she got an organ from a living donor. With her strong faith in God as a member of the First Central Baptist Church on 177 Right St. in Staten Island, she shared what she was going through with her church sister, Antoinnette Donegan, New York Amsterdam News comptroller, and she became her organ donor, said Galloway.
Speaking to the AmNews, Donegan said she was not approached to donate her kidney, but that it had always been what she wanted to do. She said donating her kidney to Galloway was her second attempt at being an organ donor. She said God inspired her to donate her kidney to her church sister Galloway after the first would-be recipient died in 2009 before the procedure could be done.
Donegan said the process of the organ transplantation began as soon as they found out that both the recipient and donor were a match. "The process was made faster by the fact that the New York Presbyterian Cornell Hospital already had my test results from the first attempted donor transplant which was shared with the New York Presbyterian Colombia," said Donegan.
She said although the procedure "was long and laborious, it is amazing that everybody sees how wonderful Sandra looks now.