Hollywood is in the Black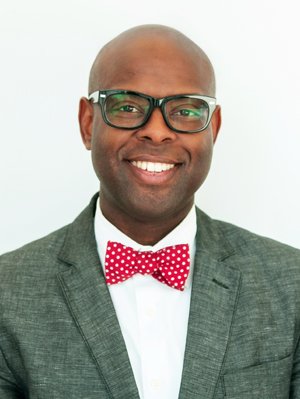 Hollywood is in the black. This term, which is used to describe a profitable business state, is also an excellent metaphor for the wave of creative, savvy business minds that are continuing to shape the industry from the inside.
Recent articles on the subject of diversity in entertainment point to statistical data that paints the picture dire and the future bleak. I prefer to look at the proverbial glass as half full because upon closer inspection, using the same fact-fueled data, it's clear that momentum is increasing. These power brokers' influence is often unnoticed outside the inner circles, but their reach is shaking up the "old guard" notions. These visionaries understand consumers' appetites and are bringing together creative and weighty packages that appeal to this rich market.
How rich? A Nielsen Company study titled "African-American Consumers: Still Vital, Still Growing" indicates that the African-American population is an economic force to be reckoned with, with a projected buying power of $1.1 trillion by 2015.
The key to maximizing all opportunities is in creative partnerships. Recently in Hollywood, Laysha Ward, president of community relations for Target, partnered with Essence to honor film industry notables, including Cheryl Boone Isaacs, Ava DuVernay and Oscar winner Lupita Nyong'o.
At their seventh annual star-studded luncheon, Ward bestowed a $50,000 donation upon the National Museum of African American History and Culture, which is set to open in 2015 in Washington, D.C.
"Target's commitment to the creative community," said Ward, "is broad and touches on all of the arts, which makes for an exciting exchange of opportunities. The museum hopes to be a place that transcends the boundaries of race and culture that divide us and become a lens into a story that unites us all."
Target ambassador Patrice Yursik, reporting for Target's online magazine, A Bullseye View, summed up the enthusiasm that the bevy of celebrities expressed: "When the community unites, as we are doing today, great things keep happening. They want to give back."
Gayle King added: "I read recently in O magazine that the 'new Black' continues to be in vogue. Our influence in all sectors of media isn't stopping. No, it's growing. It's global, and it will only get fuller."
Ryan Tarpley, an executive at the Creative Artists Agency (CAA) Foundation, was inspired by President Barack Obama's new initiative, "My Brother's Keeper." He answered that call, along with Dr. Ross.
Founded in 1995, the CAA Foundation uses the natural resources of the entertainment community to create positive social change and works on local, national and international levels, with a focus on improving schools and educational services for youths. 
Tarpley consults with clients, executives and corporations on their philanthropic and pro-social initiatives. He serves as a valuable resource for celebrity clients interested in connecting with the philanthropic community, playing a strategic role in shaping the culture of the organization. He leads the agency's diversity efforts and is involved in recruitment, hiring and the retention of talent. In addition, he serves as a liaison to external organizations and companies focused on implementing and promoting diversity initiatives within the entertainment community.
Not just playing lip service, the CAA Foundation committed $50 million to advancing opportunities for boys and men of color with the campaign "#SonsAndBrothers."
"Young men of color are tomorrow's innovators and leaders: a source of strength, creativity and economic dynamism," affirms Tarpley. "Our #SonsAndBrothers are invaluable assets who need opportunities to achieve and contribute like all young people. Inspired by President Barack Obama's 'My Brother's Keeper' initiative, an alliance of local and national organizations, communities and corporations have come together to focus on helping America's young men of color reach their full potential in school, work and life and convene a conversation on how each of us can support our #SonsAndBrothers. When our sons and brothers succeed, we all succeed."
The goal of #SonsAndBrothers is to drive a decentralized conversation online that highlights the important work of the coalition formed around this initiative and specifically to drive traffic to the campaign's online hub, http://sonsandbrothers.us.