imhotep's Guide To Black Events March 20 - 16, 2014
3/20/2014, 2:46 p.m.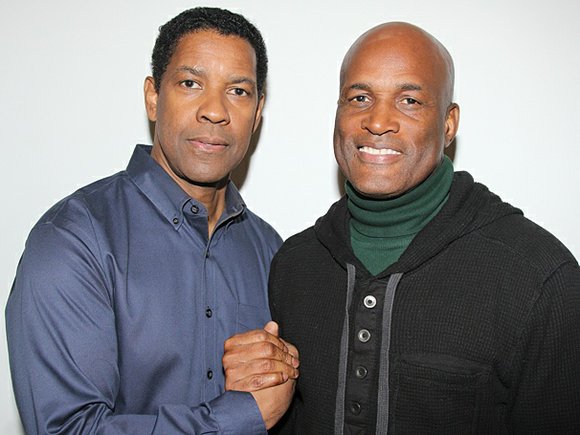 Greetings! We sadly open our GBE events guide with the announcement that J.D Livingston, my longtime radio producer, comrade, friend, cousin and brother-in-struggle has passed after a two-year battle we have fought together against stage IV cancer.
Livingston was a soldier to the end, doing our radio show last weekend despite his weakened condition. He passed on Friday, March 14, my birthday and the birthday of another close mutual family friend, a colleague of ours, arts and entertainment journalist Vinette K Pryce. We all spent his last evening together. May he rest in peace after a job more than well done.
As per Livingston's wishes, he will be cremated, and memorial services will be announced shortly here in our GBE events column, our weekly GBE radio platforms and throughout the GBE network. We will never forget his dedication, kindness and commitment to me, our broadcast and our community.
Theater
The historic 2014 revival of "A Raisin in the Sun," Lorraine Hansberry's heart-wrenching family drama, will now star Academy and Tony Award winner Denzel Washington and LaTanya Richardson. It will be directed by Kenny Leon ("Fences"). It's currently in previews at the Ethel Barrymore Theatre, 243 W. 47th St., New York, N.Y. Opening night is April 3. For tickets, call 800-901-4092 or visit telecharge.com.
"Motown: The Musical," with book by Berry Gordy Jr. and featuring 2013 Tony nominee Charl Brown, Brandon Dixon and Felicia Roswell, is now playing at the Lunt-Fontanne Theatre, 205 W. 46th St., between Eighth Avenue and Broadway. For tickets, visit ticketmaster.com or motownthemusical.com.
"After Midnight" celebrates the glamour and exuberance of Harlem's Golden Age, with the timeless songs of Duke Ellington, Cab Calloway and Harold Arlen woven around the prose of Langston Hughes. The production is now featuring multiplatinum-selling and Grammy Award-winning superstars Toni Braxton and Kenny "Babyface" Edmonds through March 30 at the Brooks Atkinson Theatre (256 W. Fourth St.) For information or tickets, call 212-719-4099 or visit brooksatkinsontheatre.com.
Playwright David Lamb's "Platanos, Collard Greens & Callaloo" brings the Caribbean flava in the house. It's now playing at Baruch Performing Arts Center, 55 Lexington Ave. (enter on 25th Street, between Lexington and Third avenues). Call TheaterMania at 212-352-3101, visit theatermania.com or visit plantanosandcollardgreens.com.
Music
The world-famous Apollo Theater (253 W. 125th St.) in Harlem presents another season of "Amateur Night." For tickets and events, call 212-531-5300 or visit apollotheater.org.
"Disco Inferno" comes to Resorts World Casino (110-00 Rockaway Blvd., Jamaica, N.Y., near John F. Kennedy Airport) on Saturday, March 29. There will be performances by Evelyn "Champagne" King, Anita Ward, France Joli, Harold Melvin's Blue Notes and more! For more information, call 888-886-8801 and locate your free shuttle at rwredexpress.com.
B.B. King Blues Club in Times Square (42nd Street between Seventh and Eighth avenues) presents brilliant performer and legendary Motown songwriter Valerie Simpson in a solo performance on Friday, April 11. Tickets are available at the box office; call 212-997-4144 or visit ticketmaster.com.
Maze, featuring Frankie Beverly, comes to the Beacon Theatre on Saturday, April 12. For information, call 866-625-4586 or visit beacontheatre.com.
Family
The Universoul Circus is back in New York City and is coming to the Bronx on WBLS Opening Night, hosted by WBLS on-air personality EarthQuake, on Friday, March 21 at 149th Street and Exterior Street! For discounted tickets, use promo 2wbls For information, visit wbls.com.