Mission Society hosts Champions for Children Gala
3/20/2014, 2:05 p.m.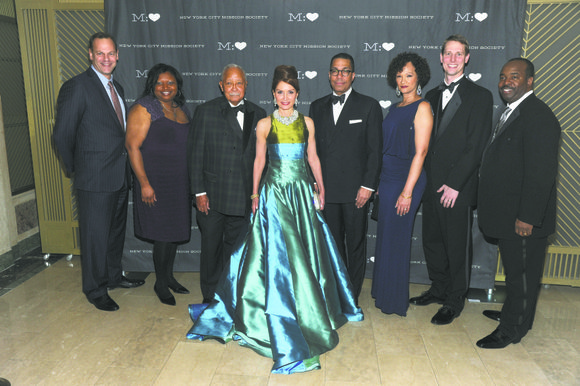 The New York City Mission Society held the Champions for Children Gala at the Plaza Hotel last Wednesday, March 12. Valentino D. Carlotti, partner at Goldman, Sachs & Co.; advocate and philanthropist Jean Shafiroff; and the founders of the Sisulu-Walker Charter School of Harlem, Steven and Maureen Klinsky and William Allen, were honored by gala chairs Lloyd W. Brown II, John U. Moorhead and Stanley H. Rumbough.