The Public delivers passion-filled 'Antony and Cleopatra'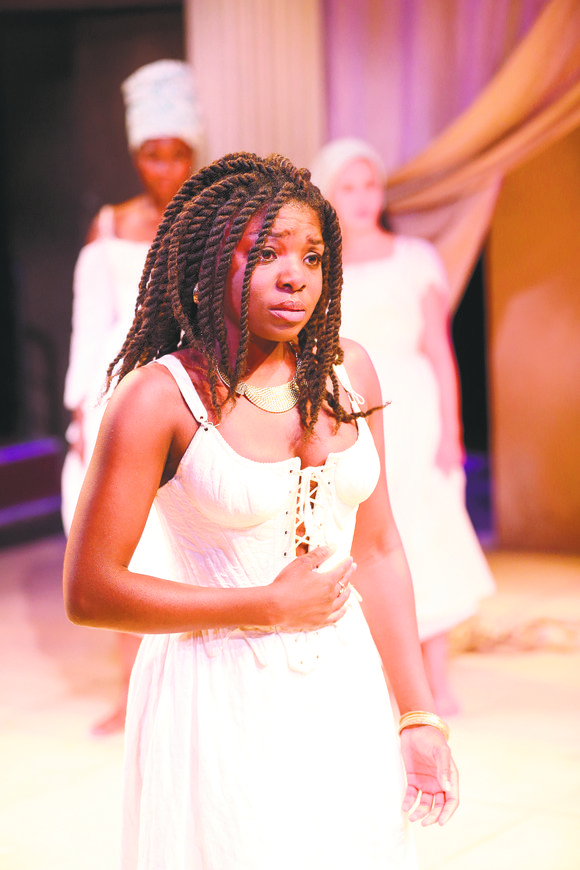 I have experienced several productions of "Antony and Cleopatra" over my three decades of covering theater, but none were performed with the intensity and passion that I saw in the Public Theatre's production of this classic William Shakespeare tragedy. From start to finish, this cast delivers the Bard's words with a relentless energy that makes the words flow so beautifully. Antony and Cleopatra have a fiery passion.
Jonathan Cake is marvelous as Antony, and Joaquina Kalukango is riveting as Cleopatra. The editing of this production and the direction are both done by Tarell Alvin McCraney, who manages to deliver a very focused, engaging and, at times, humorous production.
Chukwudi Iwuji is fantastic as Enobarbus, who is not only Antony's personal assistant, but the play's occasional narrator.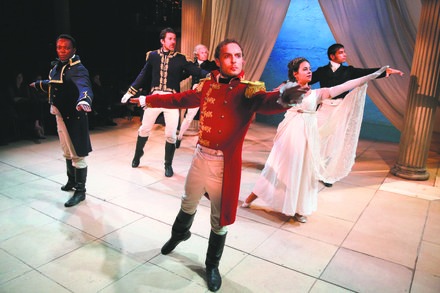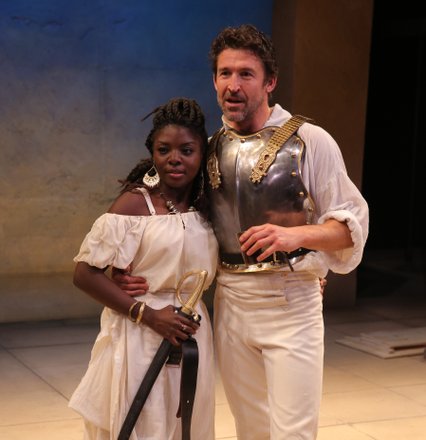 The entire cast in this production is stunning to watch. It includes Samuel Collings, Charise Castro Smith, Ash Hunter, Sarah Niles and Henry Stram. The majority of the cast played multiple roles, especially Chivas Michael, who, besides acting, also used his very amazing vocals to provide musical accompaniment for dancers in a wedding scene. There is also a wonderful live band on stage.
Another enjoyable aspect to this production—and something a bit unusual—is that part of the set has actual water that the actors utilize for various scenes. Designed by Tom Piper, it's a very effective device.
"Antony and Cleopatra" will only play through March 23, so make plans to see it soon.