Wage theft accusations dominate suit against McDonald's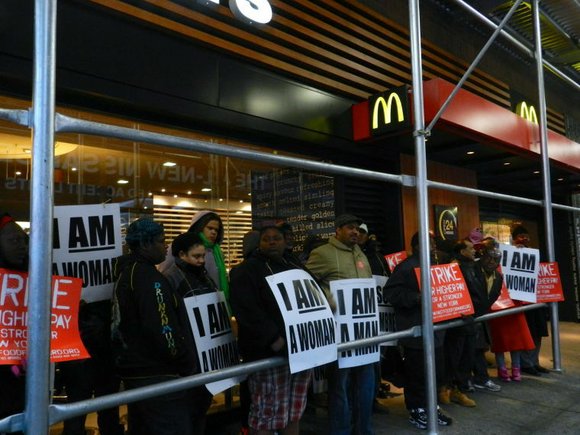 In three different California suits, workers accuse McDonald's and its franchise owners of failing to pay them for all of the time worked, failing to pay for overtime, altering pay records and depriving them of "timely" meal periods and rest breaks. A fourth case makes the same claims on behalf of a statewide class of workers in McDonald's corporate-owned restaurants and are requesting back pay for unpaid wages and other penalties in Los Angeles Superior Court.
"We've uncovered several unlawful schemes, but they all share a common purpose—to drive labor costs down by stealing wages from McDonald's workers," said Michael Rubin of Altshuler Berzon LLP, the attorney who filed the California suits, in a statement.
Catherine Ruckelshaus, general counsel at the National Employment Law Project, said that these cases are bringing to light practices that fast-food companies have engaged in for a long time.
"Hidden from view among salaried workers, wage theft is a scourge that eats away at the livelihoods of already underpaid hourly workers," said Ruckelshaus in a statement. "As these cases show, it's a persistent problem in too many low-wage industries like fast food, which is why the U.S. Department of Labor has named restaurants and fast food as one of its priority industries for strategic enforcement.