Bahamas' Women's Suffrage Movement honored at the Schomburg
3/27/2014, 9:02 a.m.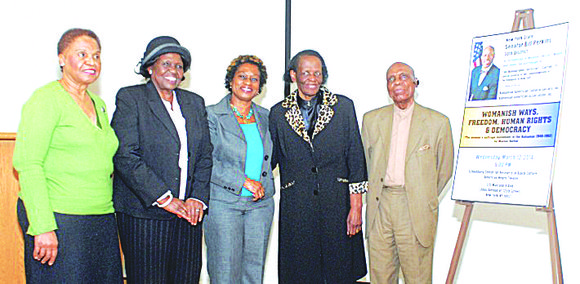 In celebration of Women's History Month, state Sen. Bill Perkins hosted a screening of "Womanish Ways," a documentary film by Marion Bethel. The film documents the Women's Suffrage Movement in the Bahamas from 1948-1962. This very important and historic film was shown at the world-famous Schomburg Center for Research in Black Culture.