Espaillat and Rangel rack up endorsements for congressional showdown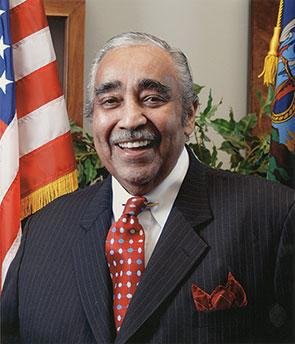 Rep. Charles Rangel is dead set on achieving a 23rd consecutive term in office, but New York state Sen.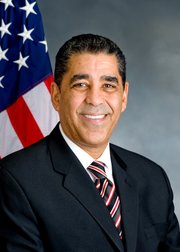 Adriano Espaillat might have something to say about that.
In 2012, Espaillat lost the Democratic primary to Rangel by a mere 1,000 votes in his first attempt to take over as the representative of the 13th Congressional District. If Espaillat is successful at his second attempt, he'11 become the first Dominican-born congressman in U.S. history and the first new congressman in Harlem in 43 years.
"From Harlem to Washington Heights, to El Barrio to Kingsbridge and the Bronx, we're all going through the same struggles, and we're all looking for the same solutions," said Espaillat in a statement to the AmNews. "If we're going to make life better for families in Upper Manhattan and the Bronx, where we suffer heightened levels of income inequality extremes, we need to come together and fight for our shared needs with one voice."
A spokesperson for Rangel's campaign told the AmNews, "We welcome challengers to the contest and look forward to a spirited debate. The reason Congressman Rangel is running for re-election is because he is the best person to keep fighting for the people of the 13th Congressional District. He's not done pushing for living wages and unemployment insurance, working to pass real immigration reform, fighting for more affordable housing and standing up for veterans."
But while Rangel keeps pushing for reforms, Espaillat is looking to push him out of office, and he's received endorsements from many places. For example, Assemblyman Karim Camara endorsed Espaillat earlier this month and credited the state senator with keeping allegiances intact in Albany that could've gone south.
"At a time when the progressive agenda was under siege in Albany and petty differences threatened to divide Black and Latino lawmakers along ethnic lines, Adriano Espaillat displayed exactly the kind of leadership we needed," said Camara in a statement. "In this difficult moment, Adriano kept us unified and focused on our shared needs. Now, Adriano is seeking to ensure the seat originally created to give the African and Caribbean diaspora representation in Washington remains at the forefront of fighting poverty, speaking truth to power and serving as a national model of cooperation between communities of color nationwide."
In the union realm, TWU Local 100 endorsed Espaillat earlier this month. The union's president, John Samuelson, praised the state senator as a social justice advocate.
"We are a diverse union of hardworking New Yorkers who deliver a vital service to millions of fellow New Yorkers every day," said Samuelson. "Adriano has pledged to work with us to ensure our members are treated fairly on the job, that they work in a safe environment and that they receive a fair and just contract from the MTA. I am excited to work with him on initiatives to improve and expand transit service to the city's traditionally underserved communities."
But Rangel himself has a diverse group of people who have thrown their support in his direction. In his stable, there are elected officials like Rep. Joe Crowley, Assemblyman Keith Wright and Councilwoman Inez Dickens, political clubs like West Harlem Progressive Democrats, Broadway Democrats and William Jefferson Clinton Democrats and unions like Plumbers Union, Local 1.
Espaillat remains confident that he can close the 1,000 vote gap from 2012, and while he's not yet celebrating, he already has eyes set on Washington, D.C.
"When I ran in 2012, it was clear the voters of the district were ready to unite around a strong new voice. This time, that feeling reverberates through our community with such force that that there is no doubt that I will be the new congressman for the district," said Espaillat.
"When it comes to protecting the working families of upper Manhattan and the Bronx, Congressman Rangel is out there raising hell," said Rangel's spokesperson. "He has the proven record and is the clear choice. Working with President Barack Obama and Mayor Bill de Blasio, there is nobody who can do more for the families of the 13th District to deliver the progressive results we need."