Face and Toni blazing a timeless trail
Nightlife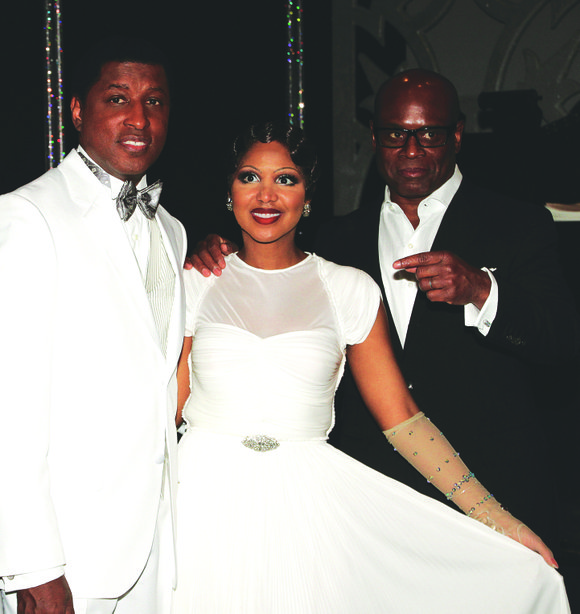 If a poll was issued to the legion of fans of songwriter, producer and singer Kenny "Babyface" Edmonds on what makes his songs special, the vivid imagery would probably rank in the highest percentile. Ten Grammy Awards and multiplatinum plaques aside, the stamp of "timeless" connected to the songs in his catalog is what drives an artist of that ilk.
Toni Braxton, an artist groomed and molded as a solo artist early in her career by Babyface and then-partner L.A. Reid, took some of that very material and blazed her own trail. She herself holds six Grammy Awards and multiple platinum albums, and quite a few of her interpretations have the adjective "timeless" attached to them as well.
After a hiatus from working together, the two have combined for a duet disc, "Love, Marriage & Divorce," which debuted atop the Billboard R&B charts upon its Feb. 10 release date. Despite the out-of-the-gate success, the duo has taken a brief respite from promotion of the new album to showcase their talents and honor the legacy of Black music on the Great White Way with leading co-star stints in the new Broadway smash "After Midnight."
Refracted through a contemporary lens, "After Midnight" celebrates Duke Ellington's years at the Cotton Club using his original arrangements, which are performed by a world-class big band of 17 musicians hand-picked by living jazz legend Wynton Marsalis. The tunes, set against a narrative of Langston Hughes' poetry, provide an authentic backdrop for an array of cutting-edge performances by 25 sensational vocalists and dancers, including special guest stars whose interpretations provide a conduit to the classic material of yesteryear to a contemporary audience to enjoy.
An opportunity like this can be a daunting challenge to some, as Babyface acknowledged, "To come to Broadway? If I had to do it, I'd say what a perfect way to enter into that world." As the standing ovation Babyface received at the final curtain for opening night shows, that world is happy he came along.

The Babyface and Braxton run ends on March 30, so act now, but if you miss them, fret not, because Vanessa Williams gives it a go from April 1 to May 11. Following Williams, the show comes full circle, as Fantasia reprises her guest role on May 18-June 8.
For Fantasia, her love of performance is a motivating factor in her decision to rejoin the cast, but the decision also means she also gets to lend assistance to those less fortunate. "Life on tour is really great, but I miss my Broadway family at 'After Midnight'," said Fantasia. "I am very excited to have the opportunity to rejoin this incredible company while also supporting the Harlem School of the Arts, whose mission is close to my heart."

In 1964, internationally acclaimed concert soprano Dorothy Maynor brought a gift to Harlem—her fervent belief that world-class training in the arts stimulates the child, strengthens the family and gives pride of ownership to a community. For a half century, the Harlem School of the Arts (HSA) has transformed the lives of tens of thousands of young people. The HSA stands apart among the premier arts institutions in New York City as the sole provider of quality arts education in four disciplines—music, dance, theater and visual arts.
"After Midnight" will donate $5 from each ticket sold for the Tuesday, May 13 performance to the HSA, now celebrating its 50th anniversary. Convinced yet? I am, but I'm gone.
Holla next week. Till then, enjoy the nightlife.