Finally inside the New York Restaurant Show
Talking SCHOP!
3/27/2014, 11:10 a.m.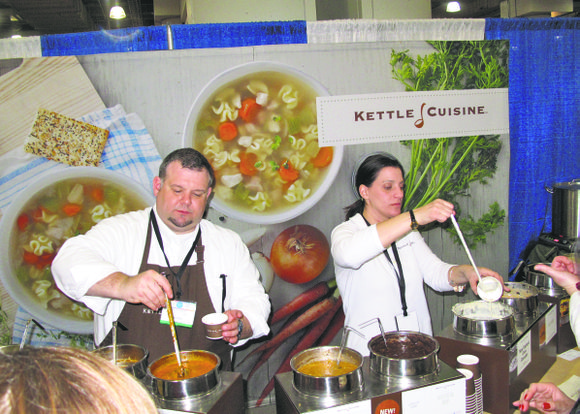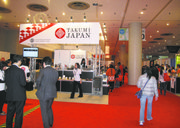 While there were many brands I've heard of before, I was happy to find Found (@foundtweets), a natural, eco-friendly beverage company. Their product, more than ever, is what it says it is. Their pomegranate juice is the juice of three pomegranates. Done! Their uniquely flavored sparkling waters are flavored with natural beet sugars. I loved the elderflower and the cucumber mint.
The red-carpeted Japan Pavilion housed everything you wanted to know about all things Japan, from gorgeous wagyu beef to myriad sakes and all of the umami-ness in between. Especially of interest was the ramen. There, you were able to see all of the types of ramen noodles and sample a bowl of some wicked good ramen.
I wish I had more time to spend at the Restaurant Show this year, but I am happy for the experience. I will certainly return next year to uncover more, make new connections and taste what is happening inside the international restaurant world.
Happy eating and thanks for reading!
---
Kysha Harris is a food writer, culinary producer, consultant and owner of SCHOP!, a personalized food service offering weekly and in-home entertaining packages. Questions? Comments? Requests? Feedback? Invitations? Email her at kysha@iSCHOP.com, follow her on Twitter and Instagram @SCHOPgirl, on Facebook at SCHOPnyc. For even more recipes, tips and food musings, subscribe to her blog at www.talkingSCHOP.wordpress.com.