Imhotep's Guide to Black events: March 27 - April 2, 2014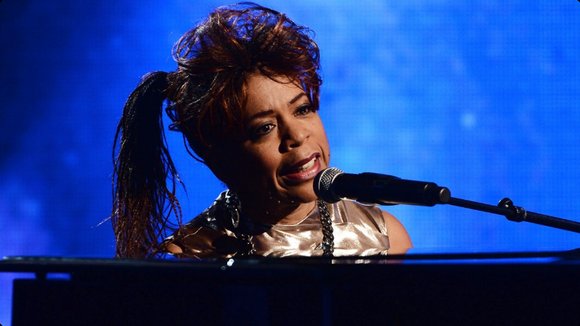 Greetings! As we leave Women's History Month and make way for our GBE "Spirit Lift Month," on behalf of family, friends and our fellow supporters, we thank you all for your condolences on the passing of my GBE producer, brother in the struggle and close friend J.D. Livingston, who passed on my birthday, March 14. For information on the upcoming public memorial service or to leave greetings, condolences and messages, use our GBE line at 212-592-3279.
Theater
The historic 2014 revival of "A Raisin in the Sun," Lorraine Hansberry's heart-wrenching family drama, stars Academy and Tony Award winner Denzel Washington and LaTanya Richardson. It will be directed by Kenny Leon ("Fences"). It's currently in previews at the Ethel Barrymore Theatre, 243 W. 47th St., New York, N.Y. Opening night is April 3. For tickets, call 800-901-4092 or visit telecharge.com
"After Midnight" celebrates the glamour and exuberance of Harlem's Golden Age, with the timeless songs of Duke Ellington, Cab Calloway and Harold Arlen woven around the prose of Langston Hughes. The production is now featuring multiplatinum-selling and Grammy Award-winning superstars Toni Braxton and Kenny "Babyface" Edmonds through March 30 at the Brooks Atkinson Theatre (256 W. 47th St.) For information or tickets, call 212-719-4099 or visit brooksatkinsontheatre.com.
"Motown: The Musical," with book by Berry Gordy Jr. and featuring 2013 Tony nominee Charl Brown, Brandon Dixon and Felicia Roswell, is now playing at the Lunt-Fontanne Theatre, 205 W. 46th St., between Eighth Avenue and Broadway. For tickets, visit ticketmaster.com or motownthemusical.com.
"Kinky Boots," featuring 2013 Tony Award winner Billy Porter, is now playing at the Al Hirschfield Theatre, 302 W. 45th St. For more information, call 866-276-4887 or visit www.broadway.com/shows/kinky-boots.
Music
The world-famous Apollo Theater (253 W. 125th St.) in Harlem presents another season of "Amateur Night." For tickets and events, call 212-531-5300 or visit apollotheater.org."Disco Inferno" comes to Resorts World Casino (110-00 Rockaway Blvd., Jamaica, N.Y., near John F. Kennedy Airport) on Saturday, March 29. There will be performances by Evelyn "Champagne" King, Anita Ward, France Joli, Harold Melvin's Blue Notes and more! For more information, call 888-886-8801 and locate your free shuttle at rwredexpress.com.
B.B. King Blues Club in Times Square (42nd Street between Seventh and Eighth avenues) presents brilliant performer and legendary Motown songwriter Valerie Simpson in a solo performance on Friday, April 11. Tickets are available at the box office; call 212-997-4144 or visit ticketmaster.com.
Maze, featuring Frankie Beverly, comes to the Beacon Theatre on Saturday, April 12. For information, call 866-625-4586 or visit beacontheatre.com.
Exhibitions
For Women's History Month, Debi Jackson of WBLS "Sunday Classics" presents her third annual photo exhibit now through Monday, March 31 at the Adam Clayton Powell State Office Building (163 W. 125th St, second floor art gallery). For more information, call 646-717-2210.
The Schomburg Center for Research in Black Culture presents "Motown: The Truth is a Hit." The multimedia showcase is on display now through July 26 at the Schomburg Center (515 Malcolm X Blvd. and 135th Street in Harlem, N.Y.)
Community
Professor James Small, the Rev. Diane Lacey and Dr. Divine Pryor will discuss why education must be re-established in prisons at the Dr. John Henrik Clarke House (286 Convent Ave., Harlem) on Sunday, March 30 at 3 p.m. Anyone with an imprisoned family member or friend should attend this important session. Admission is free. Call 347-907-0629 for additional information.