Many compelling stories, one vibrant city—this is Oakland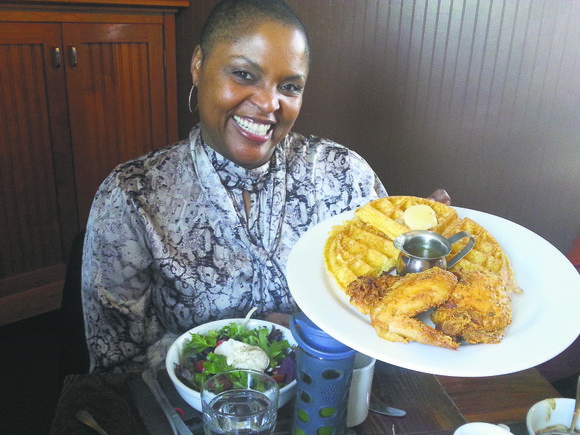 In the first part of this travel series, we had just begun peeling back the multifarious layers of Oakland,California a fusion of distinctive neighborhoods and one of the most diverse cities in the country.
Oakland has been described as offering everything from the sophisticated to the gritty, layered on top of each other and yielding a bevy of authentic experiences, amazing diversity, outstanding culinary options, fantastic year-round weather, acres of picturesque parkland, a thriving and accessible waterfront, a captivating art and music scene and more. One of the biggest city draws in recent years is its dynamic gastronomic landscape, offering ethnic fare that aptly captures and extols the delicious flavors and traditions of the folks speaking some 100 languages and dialects here. From Thai to Indian, Japanese, seafood, Spanish, Mexican, Vietnamese, vegan/vegetarian, Chinese, Italian—you name it and you will find authentic expressions of it here.
Reportedly, over 60 new restaurants staked claim in Oakland in 2012, bringing numerous top chefs from San Francisco and further afield, each with their own backgrounds and vibes that have infused Oakland with a vitality and excitement reflecting the love of their craft and how essential the Oakland "ingredient" is to their recipes and success. I checked out several African-American-owned entities here that have created quite a following across all racial and ethnic lines, offering sumptuous fare at reasonable prices that are more than sure to satisfy.
Born in London and raised in Barbados, Sarah Kirnon (pronounced kerr-non) is the face behind Ms. Ollie's. This downtown restaurant features outstanding "food from the diaspora" with an emphasis on Creole and Caribbean entrees. Known for their fried chicken, the rest of the menu changes daily, highlighted by salt fish and ackee with plantains, scotch bonnet, spring onions and sweet peppers; lamb patties with radishes and fresh herbs; rice and peas; tostones; oxtails, phoularie (split peas with okra fritters) with shado beni and tamarind sauces; and vegetable curry with seasonal vegetables, roasted Fresno chili oil, Basmati rice and avocado, just to name a few.
Owner Michael LeBlanc has created a phenomenal hit with Picán Restaurant. I think their motto says it best: "Tantalizing aromas, rich tastes, stimulating colors, layered textures, enveloping sounds. The tradition of the South. The sophistication of California cuisine. Vibrant cosmopolitan energy." House specialties here include Sea Island she crab soup, Louisiana blue crab and lobster thermidor, jumbalaya risotto, molasses-brined Prather pork chop, vegan dirty rice, fire-dusted eggplant fritters and sides including rib ends hoppin' John, crawfish mac and cheese, and Chicken Drippin's Hasselback potatoes. LeBlanc also founded the Royale Bourbon Society, offering the most comprehensive whiskey selection in the Bay Area (with over 106 bourbons, whiskeys and ryes) with dinners, tastings and other activities centered around the Kentucky Derby.
When the line is out the door … on a Friday morning … in February, you know it must be worth the wait at Brown Sugar Kitchen. Owned by husband and wife duo Phil Surkis and Tonya Holland, who is also the executive chef (Holland of Food Network fame), the restaurant is a reflection of their desire to create an upscale bistro showcasing a positive spin on the African-American community through food and wine. And it's become something that the crunchy yet evolving West Oakland neighborhood in which it's located takes great pride.