The Nets' Joe Johnson named Eastern Conference Player of the Week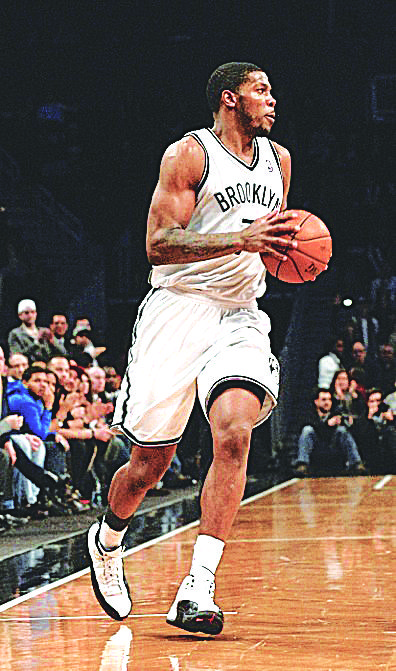 Joe Johnson is overrated. No, wait. He's overpaid. He certainly doesn't deserve what he is getting, right?
That was the sentiment surrounding Johnson when he signed a seven-year, $119 million deal with the Atlanta Hawks some years back. His past playoff performances had soured him in the eyes of many in the media.
Doling out a max contract—or something close to it—to a player who hasn't won any hardware has become a regular thing in the NBA these days, but Johnson has been the Nets' savior this season, and the NBA league office has certainly noticed.
The 6-foot-7 shooting guard was named Eastern Conference Player of the Week. Johnson averaged 22 points on 54 percent shooting for the Nets, who finished 4-0 last week.
For anyone who thinks it's a hollow honor, think again. The Nets, who dropped to 37-32 after Monday's 109-104 loss to the Pelicans, have been on a tear since the New Year, compiling a 27-11 mark through Monday. The Nets, who were in Charlotte last night (Wednesday), began the season 10-21.
Johnson has been at the center of this resurgence. He isn't always the Nets' top scorer, though. In fact, his 15.5 season average is the lowest since he scored 9.8 points per game his third season. However, Johnson puts the ball in the bucket when the Nets need it most.
An example of this was during Sunday's 107-104 overtime win over the Dallas Mavericks. Aside from his clutch scoring, Johnson has missed just two games this season through Monday's action. He had 22 points, including the game-tying layup in the fourth quarter and a go-ahead 3-pointer in overtime.
That's just the latest episode of the Johnson show. Expect to see more once the Nets hit the home stretch.