Restoring the Black Pearl: The fall and (hopeful) revival of Atlantic Beach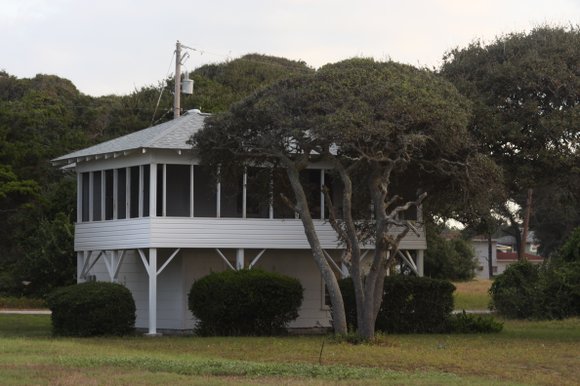 Sandwiched between Myrtle Beach and North Myrtle Beach, a small part of Black history—and American history in general—is looking to reclaim its reputation as a town for entertainment and recreation and, best of all, as a place to call home.
Along a 60-mile stretch of the Atlantic Ocean starting at the border of North Carolina and South Carolina and extending southward to the town of Georgetown, S.C., is a coastline many in the area know as the Grand Strand. There are many cities and municipalities along this strand of South Carolina.
The town of Atlantic Beach, nicknamed "The Black Pearl," has an historic blend of Gullah/Geechee heritage and Black ownership. A byproduct of segregation, the town remains one of only two Black-owned and Black-governed towns on the East Coast today.
Atlantic Beach was a place where Black families went on vacation and also invested in the town by buying up property and opening businesses. Many of its best years took place from the 1930s until desegregation.
Williams Booker, the town manager and a retired DuPont employee of 40 years, used to take his family on vacation in the Myrtle Beach area (including Atlantic Beach) over the years and thought it would be nice to eventually purchase property there because they frequented the area. With a business background, a love of Atlantic Beach and a desire for its revival, Booker took the town manager position.
According to Booker, Atlantic Beach decided to seek its own charter to become its own city as opposed to joining the county outright because they would've ended up with one vote on a five- or six-member council. Considering that the town was created as a place for Blacks to stay during segregation, town leaders thought that if they joined the council, it would dilute the town's power and they would lose any control. The charter was granted in 1966. Booker also believes that the town's charter was granted for another reason.
"No one said this, but I doubt that the other municipalities would've wanted [the all-Black town] of Atlantic Beach to join anyway," Booker told the AmNews.
Prior to 1966, Atlantic Beach was a thriving area. Some Black people lived there and others came to the area temporarily to work for some of the white families in neighboring towns as gardeners, cooks, house sitters and hotel workers. Due to segregation, Black people had to have some place to go and stay when they weren't working, so Atlantic Beach had a built-in clientele. It had a built-in economy.
"All of the entertainers came and entertained at the white establishments but couldn't stay there," said Booker. "So they would come [to Atlantic Beach] and stay at our hotels and provide entertainment at after-hours spots for the Black folks." Some of those entertainers included Marvin Gaye, Otis Redding, Little Richard and Fats Domino.
Jannie Isom has lived at Atlantic Beach since 1963 and remembers its heyday as well.
"It was thriving, that's for sure," said Isom. "It was very busy. The highways weren't paved like they are now. And we used to walk on the dirt roads. And you hardly had room to walk; there was so many people."