Benched: Clippers owner banned for life after racial blowout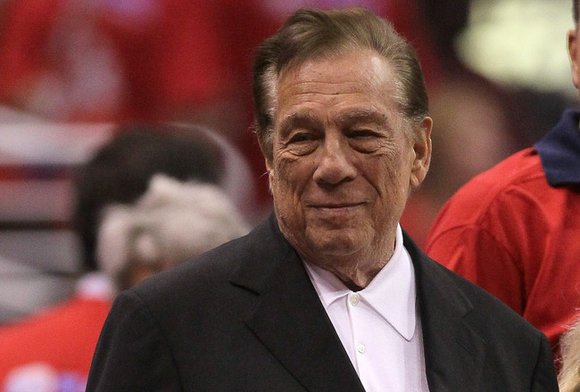 It was just a few short words that put the NBA into a whirlwind after racist remarks made by L.A. Clippers owner Donald Sterling spread like wildfire, placing all eyes on how the NBA would handle the situation.
On Tuesday, NBA Commissioner Adam Silver announced that Sterling is banned from the league for life and will be fined the maximum $2.5 million for racist comments he made about Black people during a rant. An investigation revealed that it was in fact Sterling on the recording making the remarks.
As for as his ownership of the Clippers, Silver said he is urging NBA owners and the board of governors to force Sterling to sell the team if he doesn't on his own. There would have to be a three-fourths vote in order to get Sterling to sell the Clippers, and Silver said he's confident that will happen.
"The central findings of the investigation are that the man whose voice is on the recordings ... is Mr. Sterling and that the hateful feelings are those of Mr. Sterling. The views expressed by Mr. Sterling are deeply disturbing and alarming," Silver added.
Sterling remains a profiting owner of the Clippers, and stripping him of ownership of the team must occur according to NBA policy. No timeline was given on the process of forcing Sterling to sell the team, which is reportedly worth as much as $700 million.
Last Friday, celebrity gossip site TMZ released an audio recording of Sterling speaking to his former Mexican-Black girlfriend V. Stiviano on April 9. The conversation was over a picture Stiviano took with basketball Hall of Famer Magic Johnson. On the recording, Sterling asks Stiviano to not take pictures with Black people and not bring them to his games, including Johnson.
"It bothers me a lot that you want to broadcast that you're associating with Black people. Do you have to?" he said. "You can sleep with [Black people]. You can bring them in; you can do whatever you want. The little I ask you is not to promote it on that ... and not to bring them to my games.
"I'm just saying, in your lousy Instagrams, you don't have to have yourself with, walking with Black people."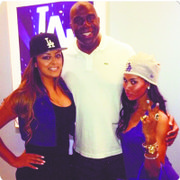 The situation has also ignited a conversation on the culture of the NBA and how it may mirror a slave era mentality: white owners making money off of mostly Black players on an athletic plantation.
As the Sterling saga continues, revelations about his past when it comes to race relations are also coming back into light. The U.S. Department of Justice sued him in 2006 for refusing to rent to Blacks and Hispanics in his buildings and making racist comments. Sterling paid $2.7 million in a settlement. He was also sued in 2009 by Clippers executive Elgin Baylor for employment discrimination.
The reaction was almost immediate over the remarks, ranging from calls for sponsors to pull out from the team, to asking Clippers players to refrain from playing. Carmax, Kia and Virgin America have already ceased their sponsor relationship with the team. In solidarity and protest, Clippers players wore their shirts inside out to obscure the team's logo on Sunday in a playoff game against the Golden State Warriors.