Benched: Clippers owner banned for life after racial blowout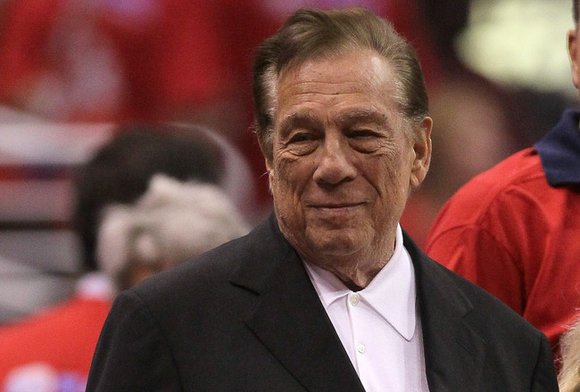 "We're going to be one; everything we do, we do it together," Clippers point guard Chris Paul said on ESPN.
Johnson was among the first with a reaction, stating that Sterling should not be able to own the team and that the NBA should take action immediately. He has recently expressed interest in buying the team if the NBA drops Sterling.
"He shouldn't have a team anymore. And he should stand up and say, 'I don't want to own a team anymore,'" Johnson said. "There's no place in our society for it; there's no place in our league. We have made him money, but we're not welcome at the game. We can't get over that. That's why we're upset."
While a host of past and present NBA players expressed their outrage over Sterling's remarks, the civil rights community wasted no time in joining in on the chorus. Even President Barack Obama weighed in on the situation.
"When ignorant folks want to advertise their ignorance, you don't really have to do anything; you just let them talk," said Obama.
The Rev. Al Sharpton said that Sterling's ban is a "bold" and "appropriate" action. He was previously calling on advertisers to pull out of advertising with the NBA.
"This is a huge victory for those of us that stood against this ugly display of racism. We must continue to make unequivocal stands against bigotry and racism. I look forward to speaking to NBA Commissioner Adam Silver and beginning the dialogue with other civil rights leaders right away to discuss putting in measures to make sure this never happens again."
Sharpton met with the Congressional Black Caucus, President and CEO of the National Urban League Marc Morial, the Interim President of the NAACP Lorraine Miller and President of the National Coalition on Black Civic Participation Melanie Campbell.
The Los Angeles branch of the NAACP was slated to give Sterling a Lifetime Achievement Award at an upcoming ceremony, but the prize was immediately revoked. The NAACP also praised Silver in a statement for working to get Sterling out of the NBA and is requesting a meeting.
"Their decision to ban Mr. Sterling indefinitely from the league, seek his removal from ownership and fine him $2.5 million—the maximum amount under NBA rules—is both welcomed and supported," the NAACP said. "The alleged statements made by Mr. Sterling were deplorable and cannot be tolerated. Bigotry and hatred have no place in the NBA or any other arena of our society."