Brooklyn DA proposes new marijuana rules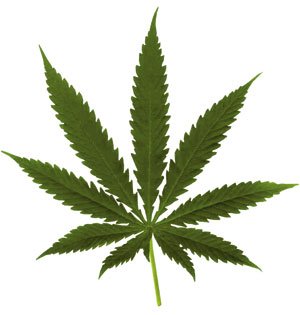 The day before the press conference, de Blasio said that he is pleased that NYPD officers are using more discretion when dealing with individuals possessing small amounts of marijuana. He added, "I haven't seen the formal document. I haven't seen the specifics. Again, I think the broad strokes here have been that many, many people—I've felt this, Gov. [Andrew] Cuomo has felt this, even former Commissioner [Ray] Kelly felt this, I know Commissioner Bratton feels this—have wanted to see a different approach.
Commissioner Bratton talks appropriately about officers having a lot more discretion in how they approach offenses involving marijuana. So I think there's a lot of movement in the same direction here. But as to the specifics, I haven't see the DA's specific policy. I can't respond to it yet."
"Ken Thompson should be commended for his forward-looking policy to focus the law enforcement resources of his office on more serious crime," said Rep. Hakeem Jeffries. "The time has long past to stop criminalizing young men of color for possession of small amounts of marijuana, when affluent college students regularly evade prosecution. We should have one standard for everyone, and that is what this change in policy will help bring about."
Making their voices to "end the war on drugs" were advocates from community health and safety organizations, VOCAL-NY, Drug Policy Alliance, Dr. Eric Pryor of the Center for NuLeadership, a host of lawyers and others. They proclaimed that within the last 15 years, over 600,000 people—mostly Black and Brown—have been arrested for marijuana possession in New York City, even though it has been documented that white men use marijuana at higher rates.
VOCAL-NY member Barbara Smith said that while "Bratton's not feeling it … we are here to say cut out the madness. The mass arrests are not fair to the taxpayers, to the community. It's overcrowded upstate. Now these young people have a record, and they hold that against them when they get a job. They are destroying the youth and their progress in life."
Brooklyn Borough President Eric Adams said that he commends Thompson "for taking this bold step to stop criminalizing our young people. The policy of arresting young people for carrying a small amount of pot clogged our legal system and diverted resources from pursuing violent crime, which the DA should and, thankfully, is now doing."
"[Bronx] District Attorney [Robert Johnson] has supported legislation that would reduce the penalties for possession of marijuana," said Melvin Hernandez, from the Bronx County district attorney's office. "Currently, when our office encounters defendants who are charged solely with misdemeanor marijuana possession, for the most part, desk appearance tickets are issued."
Council Member Jumaane D. Williams enthusiastically applauded Thompson's proposal, saying, "As a strong advocate for marijuana legalization, I am happy to see efforts being made to fix a broken system that has left hundreds of thousands of New Yorkers behind bars. Arresting people for low-level possession has long been a way that young men of more color have become stigmatized for engaging in nonviolent conduct that poses no threat or harm to our community."