Mary Church Terrell: A fighter for equal rights
Herb Boyd | 5/1/2014, 3:03 p.m.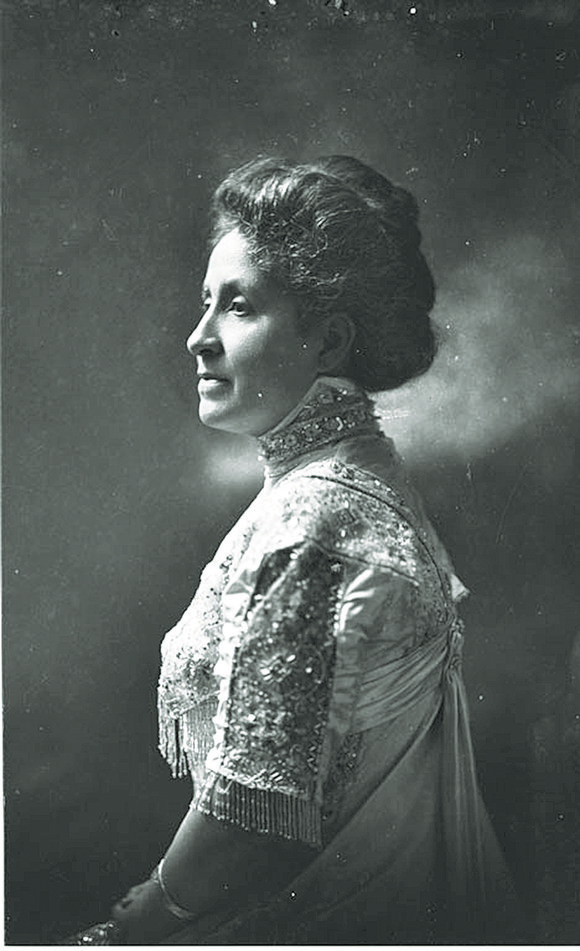 "Unless I am willing to engage in a few menial occupations in which the pay for my services would be very poor, there is no way for me to earn an honest living if I am not a trained nurse or a dressmaker or can secure a position as a teacher in the public schools, which is exceedingly difficult to do," said the legendary activist Mary Church Terrell in 1906 at the United Women's Club in Washington, D.C. "It matters not what my intellectual attainments may be or how great is the need of the services of a competent person; if I try to enter many of the numerous vocations in which my white sisters are allowed to engage, the door is shut in my face."
Terrell was addressing the question of what it meant to be a Black woman in the nation's capital, but the indignities she listed were not limited to Washington, D.C., at that time. In 1906, the existence of the Niagara Movement, led by W.E.B. Du Bois, and the mission of the group was indicative of the rampant racism across the country. Three years later, Terrell would be a charter member of the NAACP, working beside Du Bois.
Activities
Find out more: Mary Terrell was an unwavering advocate for justice and women's rights, and her autobiography is a magnificent account of her childhood and the obstacles she had to overcome both inside and outside her family life.
Discussion: Often conflicted by her relationship with W.E.B. Du Bois and Booker T. Washington, Terrell was not alone in the difficulty a lot of people had making a choice between the two great leaders. Which one would you choose and why?
Place in context: At the dawn of the 20th century, when Terrell was in her 30s, the world was going through some rapid changes politically, economically, culturally and, most remarkably, technologically. It should be interesting listing a few of these developments and how they changed our way of living.
Born in Memphis, Tenn., on Sept. 23, 1863, Mary Eliza Church was the eldest child of parents who were former slaves. Her father was shot during a race riot in Memphis in 1866 but survived to establish his own business, a successful salon, largely due to the efforts and contacts of his wife. Though the couple eventually separated, the parents shared in the raising of Terrell, particularly to ensure that she got the best education.
To that end, feeling that the public school system in Memphis was inadequate, they sent Terrell to a kind of boarding school in Yellow Springs, Ohio. She was only 6 years old and the only Black girl at the school.
An exceedingly brilliant student and very mature for her age, Terrell attended high school in Oberlin, Ohio, from which she graduated in 1879. Nearby was Oberlin College, a school begun by abolitionists in the early 1830s. It was an easy transition for her, and she earned her degree there in 1884. When she returned home to Memphis at her father's request, she discovered that he was enormously wealthy, one of the richest Black men in America. Moreover, their home was often the meeting place for an illustrious group of Black Americans, including the noted poet Paul Laurence Dunbar, Booker T. Washington and Frederick Douglass, who, of the dignitaries, was her favorite.