Mary Church Terrell: A fighter for equal rights
Herb Boyd | 5/1/2014, 3:03 p.m.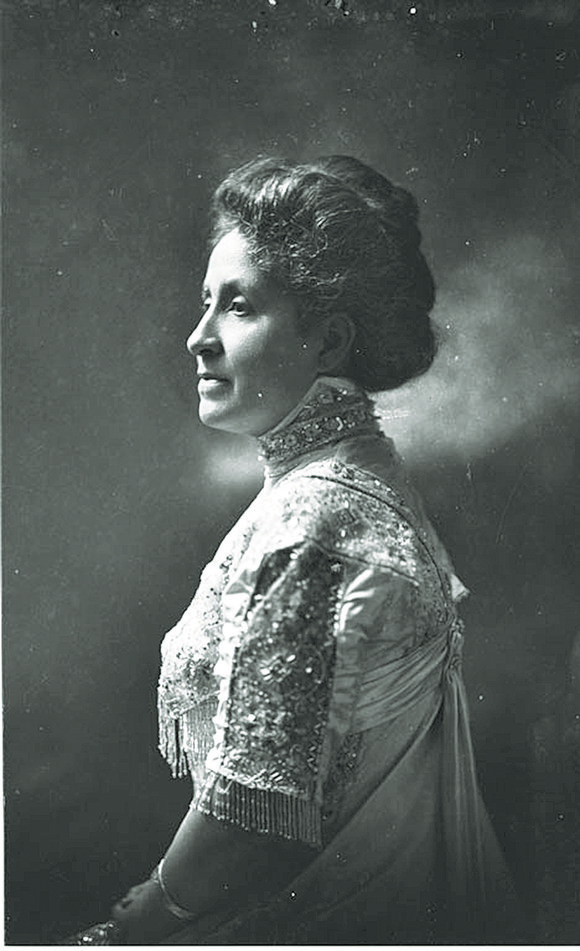 "Unless I am willing to engage in a few menial occupations in which the pay for my services would be very poor, there is no way for me to earn an honest living if I am not a trained nurse or a dressmaker or can secure a position as a teacher in the public schools, which is exceedingly difficult to do," said the legendary activist Mary Church Terrell in 1906 at the United Women's Club in Washington, D.C. "It matters not what my intellectual attainments may be or how great is the need of the services of a competent person; if I try to enter many of the numerous vocations in which my white sisters are allowed to engage, the door is shut in my face."
Terrell was addressing the question of what it meant to be a Black woman in the nation's capital, but the indignities she listed were not limited to Washington, D.C., at that time. In 1906, the existence of the Niagara Movement, led by W.E.B. Du Bois, and the mission of the group was indicative of the rampant racism across the country. Three years later, Terrell would be a charter member of the NAACP, working beside Du Bois.
Activities
Find out more: Mary Terrell was an unwavering advocate for justice and women's rights, and her autobiography is a magnificent account of her childhood and the obstacles she had to overcome both inside and outside her family life.
Discussion: Often conflicted by her relationship with W.E.B. Du Bois and Booker T. Washington, Terrell was not alone in the difficulty a lot of people had making a choice between the two great leaders. Which one would you choose and why?
Place in context: At the dawn of the 20th century, when Terrell was in her 30s, the world was going through some rapid changes politically, economically, culturally and, most remarkably, technologically. It should be interesting listing a few of these developments and how they changed our way of living.
Born in Memphis, Tenn., on Sept. 23, 1863, Mary Eliza Church was the eldest child of parents who were former slaves. Her father was shot during a race riot in Memphis in 1866 but survived to establish his own business, a successful salon, largely due to the efforts and contacts of his wife. Though the couple eventually separated, the parents shared in the raising of Terrell, particularly to ensure that she got the best education.
To that end, feeling that the public school system in Memphis was inadequate, they sent Terrell to a kind of boarding school in Yellow Springs, Ohio. She was only 6 years old and the only Black girl at the school.
An exceedingly brilliant student and very mature for her age, Terrell attended high school in Oberlin, Ohio, from which she graduated in 1879. Nearby was Oberlin College, a school begun by abolitionists in the early 1830s. It was an easy transition for her, and she earned her degree there in 1884. When she returned home to Memphis at her father's request, she discovered that he was enormously wealthy, one of the richest Black men in America. Moreover, their home was often the meeting place for an illustrious group of Black Americans, including the noted poet Paul Laurence Dunbar, Booker T. Washington and Frederick Douglass, who, of the dignitaries, was her favorite.
Despite her father's reservations, she took a job at Wilberforce College but later accepted a position at a Latin school in Washington, D.C., where she worked under Robert Terrell, her future husband. Before marriage though, she spent two years, 1888-1890, studying in Europe, becoming proficient in French and German. A year after her return, she married Robert Terrell, who by then had his law degree and was teaching at the prestigious M Street High School in Washington, D.C.
Legally barred from teaching because of her marriage, Mary Terrell decided to devote her time to managing the house and hoping to have children, finally conceiving and birthing a daughter after several miscarriages. But household duties were not enough to contain her restless spirit, to say nothing of her always deep conviction to political affairs. The lynching of Tom Moss was the incident that spurred her to action and back into the activist arena.
This Week in Black History
April 27, 1927: Coretta Scott King, wife of Dr. Martin Luther King, is born in Marion, Ala.
April 29, 1977: Alex Haley wins a Pulitzer Prize for his saga "Roots," which recounted his family history that he was able to trace back to Africa.
April 30, 1983: The late Robert Maynard purchases the Oakland Tribune, making him the first African-American to own a major daily newspaper.
Highly regarded and a woman of great integrity, Terrell's leadership was practically assured, and ultimately she assumed the mantle of the Colored Women's League in the District of Columbia in1892. Four years later, her organization merged with the Federation of Afro-American Women and she was elected president. Now she had found her calling—the fight for the rights of women. She was soon in a circle of famous freedom fighters, including Mary McLeod Bethune and Nannie Helen Burroughs.
Her background in travel and languages were a boon when she hit the lecture circuit, and she stunned a German audience with her fluency in their language, as well as in French and English. This speech in 1904 at the Berlin International Congress of Women brought Terrell wide acclaim, providing her with even more speaking engagements. The speeches, which she wrote and then memorized before delivering, gave her the incentive to write for publication. Requests for her articles kept her busy, and her work appeared in journals, magazines and newspapers.
All the while, she maintained an extremely active and busy schedule with board meetings for a number of organizations, church groups and educational institutions.
She was once again in the national spotlight after she got involved in a travesty of justice against Black soldiers following an incident in Brownsville, Texas. An appeal and demonstrations attended the dismissal of the troops, and Terrell took their case to the secretary of war, who took it to President Theodore Roosevelt. However, it was to no avail, because the innocent men refused to divulge which of the soldiers were guilty in the disturbance. In the end, all of the soldiers were dismissed from service.
When Booker T. Washington, who was close to Roosevelt, spoke up in his defense, Terrell parted company with him and accepted Du Bois' offer to become a founding member of the NAACP. But this was basically a symbolic gesture because soon she was so immersed in the Republican Party and its politics that she had little time for anything else. And such would be her endeavors right down to 1932.
In 1940, her active career slowed considerably and Terrell had time to reflect and recount some of her vast experience, which culminated in her autobiography, "A Colored Woman in a White World." She was 77 and still possessed enough energy and sass to join her civil rights comrades in more rallies, conferences and conventions.
Terrell's life came to an end in 1954, but she lived just long enough to witness the Supreme Court decision Brown v. Board of Education, which ended school segregation. It was an appropriate final bell for a woman who had never failed to answer one for justice and equality.