The intrepid George Washington Williams
Herb Boyd | 5/8/2014, 11:11 a.m.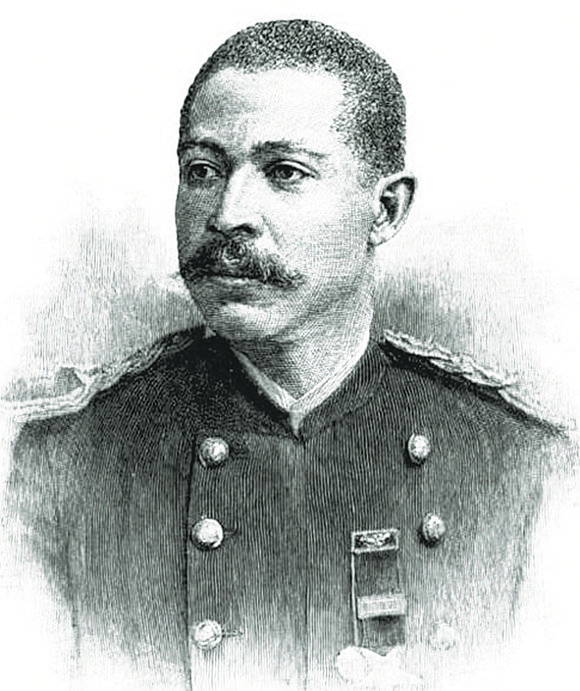 Recently, there have been a number of books about the Congo. Last week, for example, one by a David Von Reybrouck was getting its share of reviews. A few years ago, Adam Hochschild's "King Leopold's Ghost" was all the rave, and that book reminded me of Mark Twain's practically forgotten "King Leopold's Soliloquy." But a friend called me the other day and told me that George Washington Williams is never mentioned during discussions on the Congo, and, to speak further of his anonymity, his name is rarely included among the pioneers in African-American historiography.
Activities
Find out more: It would certainly be rewarding to get a chance to see George Washington Williams' early diaries, but his other books have been reprinted, and a visit to the best archives (Schomburg, Moorland-Spingarn, etc.) will acquaint one with the work Dr. John Hope Franklin used so judiciously.
Discussion: The Congo is indeed in the news, and while discussing the current situation, it would be wise to check out historical documents that provide some indication of how things got so bad, particularly regarding the legacy of Patrice Lumumba.
Place in context: Williams was born in 1849 and died in 1891. Between these two dates, the Mexican War and the Civil War occurred, and Williams was a participant in both. To what degree did these experiences shape the rest of his life?
In the 1940s, when the late Dr. John Hope Franklin was beginning to do his research on the book that would become the phenomenally rewarding "From Slavery to Freedom," he stumbled upon Williams' book "A History of the Negro Race." Despite being an eminent scholar, Franklin had never heard of someone who had been dubbed the "grandfather of Afro-American scholarship." If Franklin had been a bit more familiar with W.E.B. Du Bois' "Black Reconstruction," particularly the last chapter, "The Propaganda of History," he would have had a leg up on Williams' contributions. Du Bois cites Williams as among the emerging Black scholars then prepared to challenge the apologist school of thought, one that proclaimed that slavery was an "educational institution."
One of the leaders of this group of thinkers was James Ford Rhodes, who wrote that African people had made no significant contribution to human history and had not produced anyone to document or record what they had done. He didn't know about Williams, who, 10 years before Rhodes published his book on American history in 1893, had written several volumes on Black history, with a particular emphasis on the Black soldiers in the Civil War.
After Franklin confessed his ignorance, he set on what turned out to be an almost lifelong pursuit of Williams' life and legacy. In 1985, his biography of Williams came out, though it did not get the fanfare and attention that the current books on the Congo are receiving. As Franklin discovered, Williams, almost from his early years coming of age in Pennsylvania, was destined for a life of adventure. He was 14 in 1864 when he ran away from home to join the Union Army during the Civil War. The battle-tested young man then fought with the forces in Mexico that overthrew Maximilian, who, ironically, was King Leopold's brother-in-law.