Mothers' March for Justice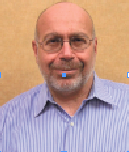 Another Hopkins employee, Simone Hicks, lost her previous job and her home to a predatory lender. Since then, she has struggled to keep a roof over her head. She's been living in homeless shelters and transitional housing for the last few years. Should full-time workers end a hard day's work sleeping in a homeless shelter?
Sister Hicks is not alone. An astounding 93 percent of the union workers at Hopkins earn a wage that's too low to affordably rent an average two-bedroom apartment in Baltimore. Other necessities also are out of reach, forcing many of the members to take part-time jobs.
Many Hopkins workers are male heads of household, but the majority are women of color. As is well known, women are paid on average 77 cents for every dollar earned by their male counterparts. Closing that gap is central to closing the economic inequality gap.
It is for these women and men at Hopkins that thousands of New York 1199ers will board buses for Baltimore on Saturday, May 10 to join hands with our Hopkins sisters and brothers in a Mother's March for Justice and Family Day. This struggle is not just about Johns Hopkins. We understand that if Hopkins can continue to hold down health care workers in Baltimore, others will be emboldened to hold us down across the nation.
An injury to one is an injury to all.