Talking SCHOP! That full feeling …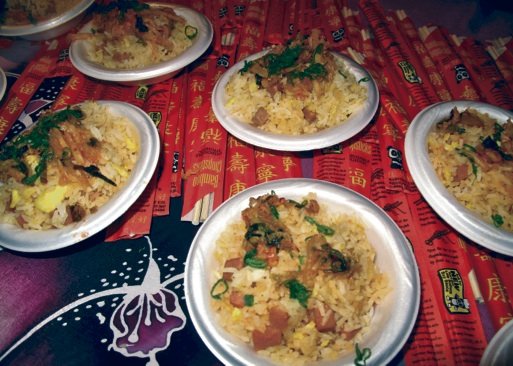 There are not many times in life when over 75 of New York City's top food and beverage talents converge for one evening, in one place. And when they do, you make your best effort to be there. What is the premier event in this category? Taste of the Nation! (Cue music.)
In its 27th year, Taste of the Nation (@TOTN_NYC) is a culinary event held in many cities across the country by Share Our Strength to raise funds for and awareness about childhood hunger in America through their No Kid Hungry (@NoKidHungry) campaign. With these funds, Share Our Strength continues to connect kids and their families with nutritious, healthy and affordable meals, all the while keeping childhood hunger a national priority.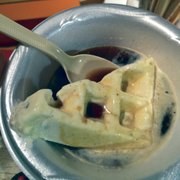 I have attended Taste of the Nation a couple of times as a guest and as an assistant to a chef. There is a tremendous amount of camaraderie between the organizers and the chefs that are donating their time, talents and money to deliver an evening that befits such a worthy cause. There isn't a bad bite in the house!
There is a method to the madness when attending a tasting function. I use the three Ps: peruse to see what piques your interest first; pace yourself as not to overdo; and pause to enjoy the experience. And when this fails, just go until you hit a wall. Those chefs are used to seeing that "I can't eat another bite" face.
This year, the event was held at the multilevel space 82 Mercer in Soho, the same locale as other notable New York City food gatherings. All things equal, I knew I was in for a sprawling feast of small bites.
There was lots to take in as I entered, but I beelined to the VIP section to start. I began my "peruse" portion of my process to see what looked good soon to find out it all looked and tasted good. It started with the shot tasted all around my mouth from L&W Oyster Company (@LWOysterCo): a smoked cantaloupe oyster shot topped with candied bacon! It was really happening, and I was ready to dive in.
I was savoring some himachi crudo when I noticed the familiar faces of chef Alexander Smalls and chef de cuisine Banks White of Minton's (@MintonsHarlem) proudly serving spiced lamb loin along with live jazz. I would soon see chef de cuisine Joe Johnson in the main room at the Cecil (@theCecilHarlem) table serving delicious octopus and chickpeas. Please put that on the menu!
Red Rooster (@RoosterHarlem) also made an appearance with a jumbo lump crab salad that was refreshing and light. Harlem was definitely representing that night.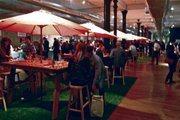 I have so many favorite bites and sights that I would need a couple of pages to describe them all. However, I was most captivated by Betony (@BetonyNYC) and chef Bryce Shuman's seemingly simple offering of marinated shrimp with celery and rhubarb foam. He paired this with their cocktail, a milk punch—a clear drink made with gin and celery, rhubarb and milk waters (clear whey). I had multiple servings, and I will return for that cocktail!